Thierry Mugler's 80's Vintage…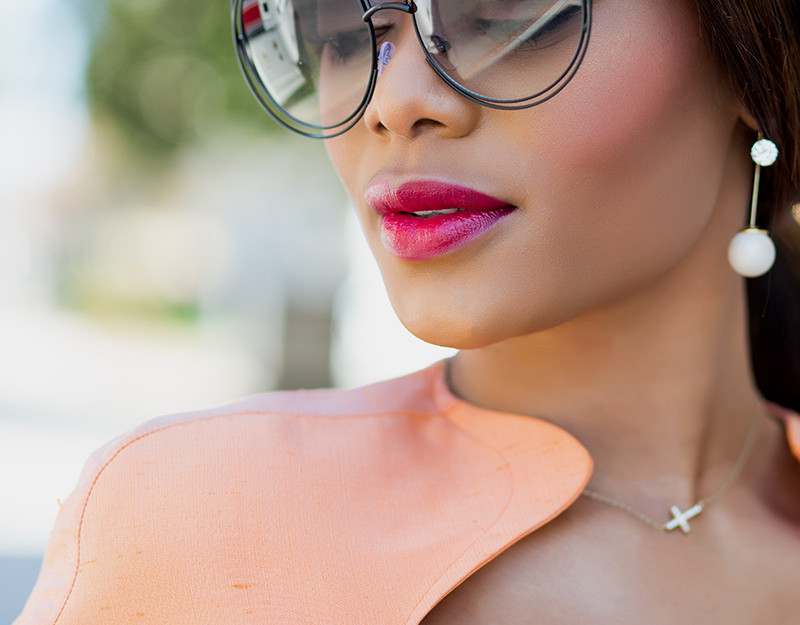 Hello friends,
And happy Friday. As my style evolves, I find myself more and more attracted to custom-made and vintage designs. Being fashion-forward is great, although in recent years I've come to realize that classic and timeless pieces are forever.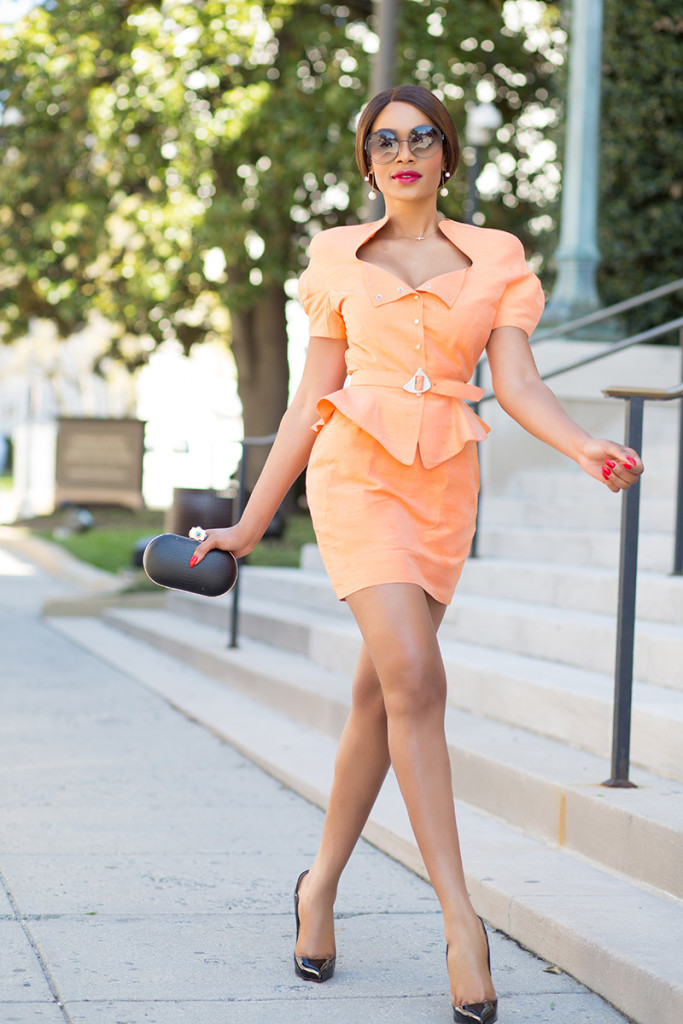 My outfit for today is a vintage Thierry Mugler piece that I obtained from a connoisseur of everything haute and vintage. It encompasses femininity, structure, fit, and above all, accentuates my slender frame.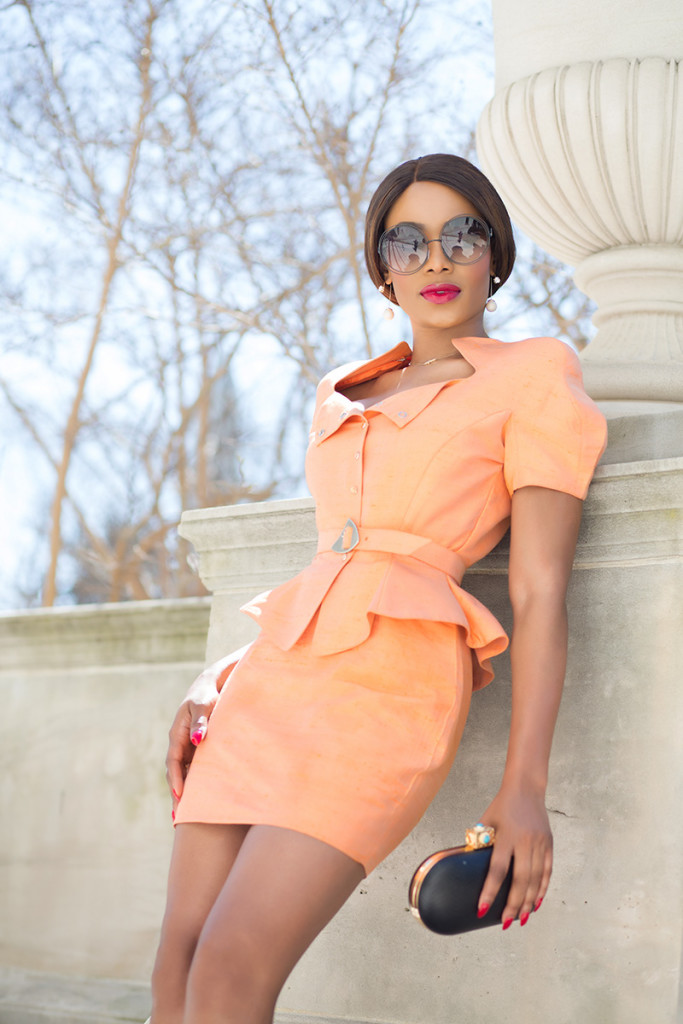 Known for his signature suiting designs, cocktail dresses and gowns spanning the 1980′s and 1990′s, the legendary Thierry Mugler is a master at creating rare and eye-catching silhouettes, with his most emblematic themes ranging from futurism to empowerment. He sure does have an eye for the female form and his work personifies strength and seduction.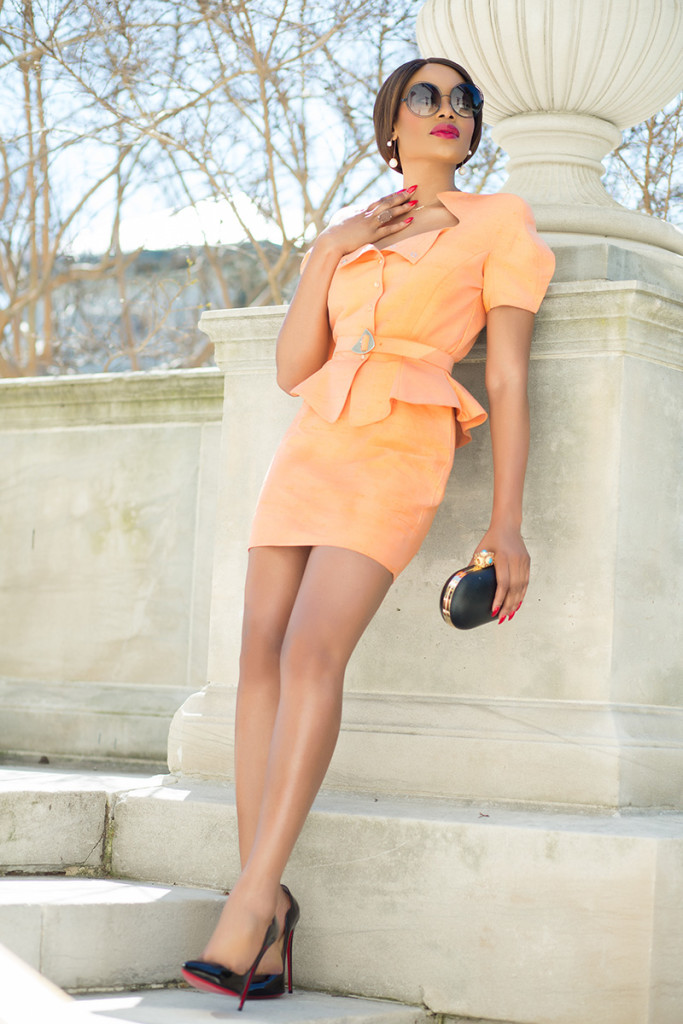 My ensemble was paired with BEBE earrings, dark sunglasses and my favorite Christian Louboutin heels, to give it a femme fatale finish.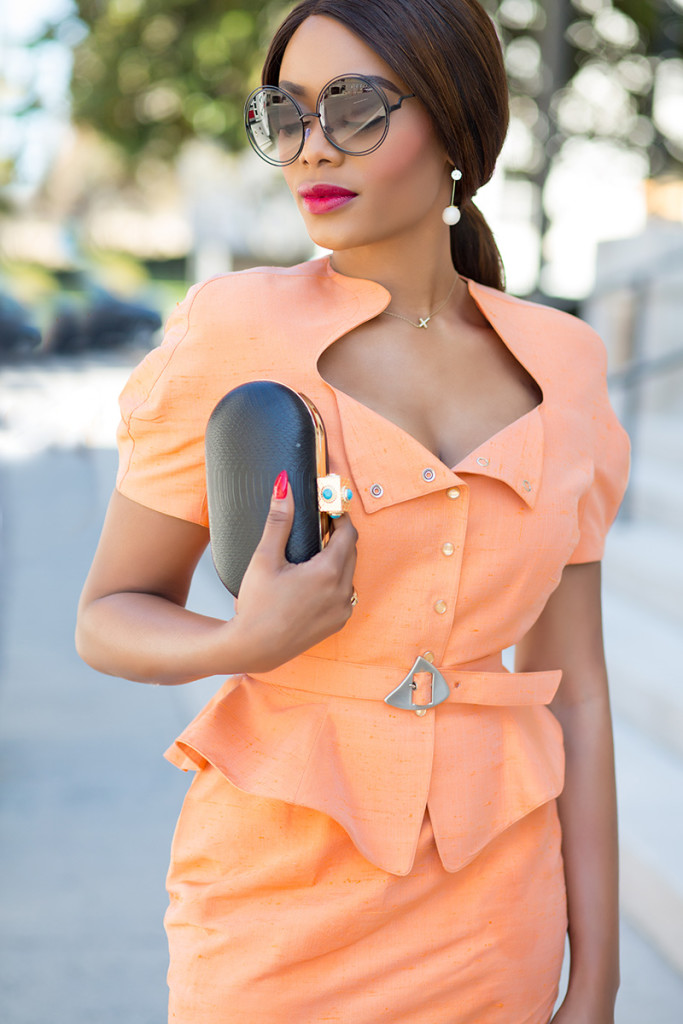 And ladies as you savor the outfit-of-the-day, don't forget to take care of your skin with BrightenMi skin care essentials, to fight breakouts, clear blemishes and even your complexion.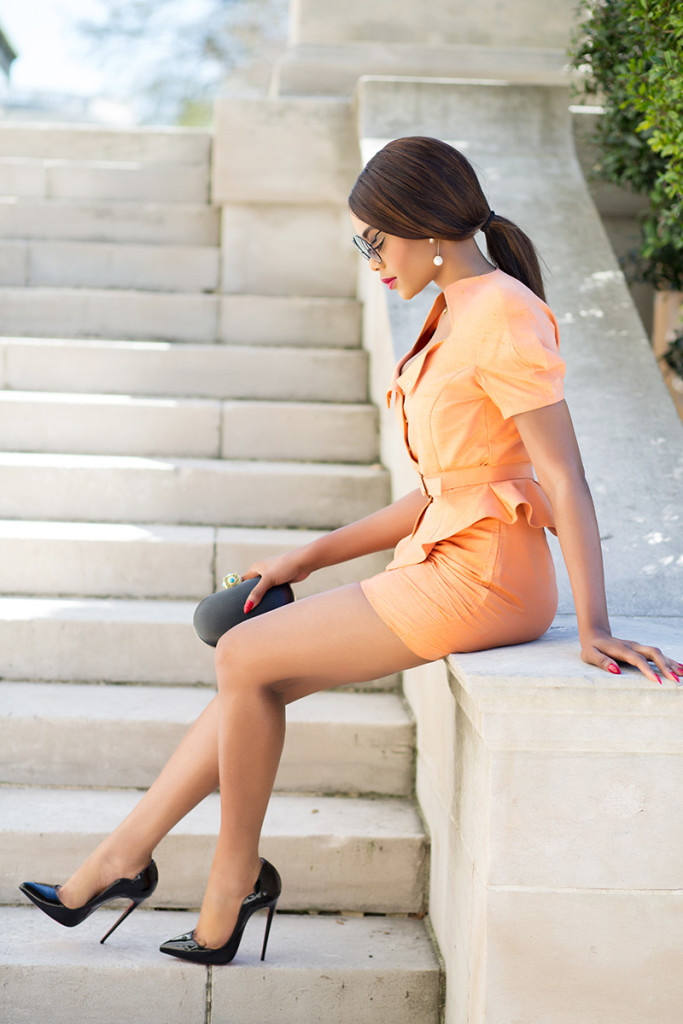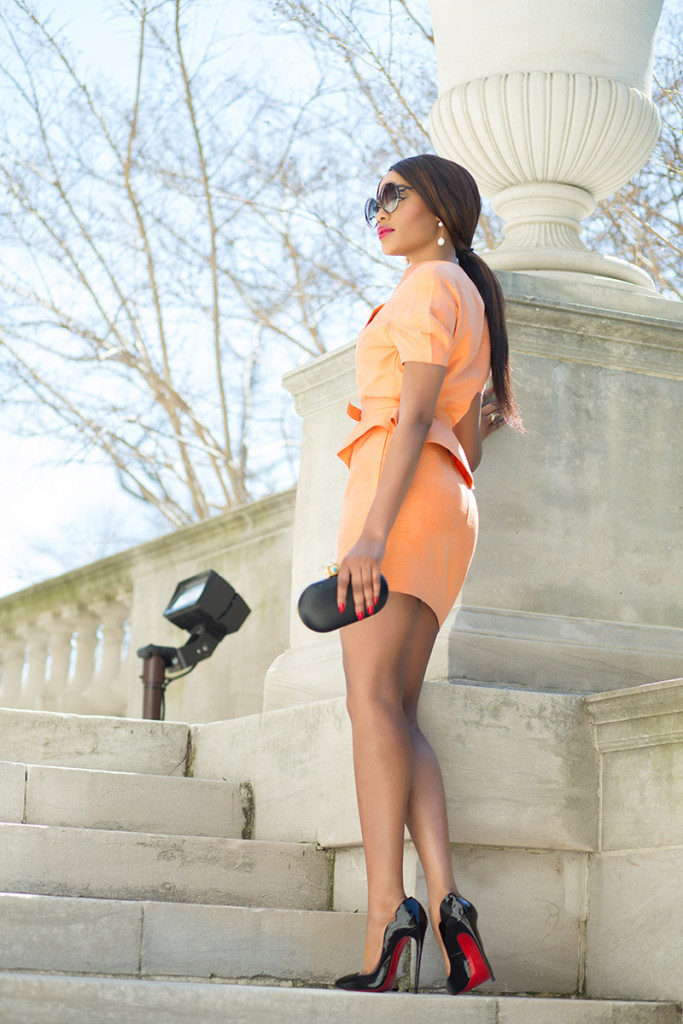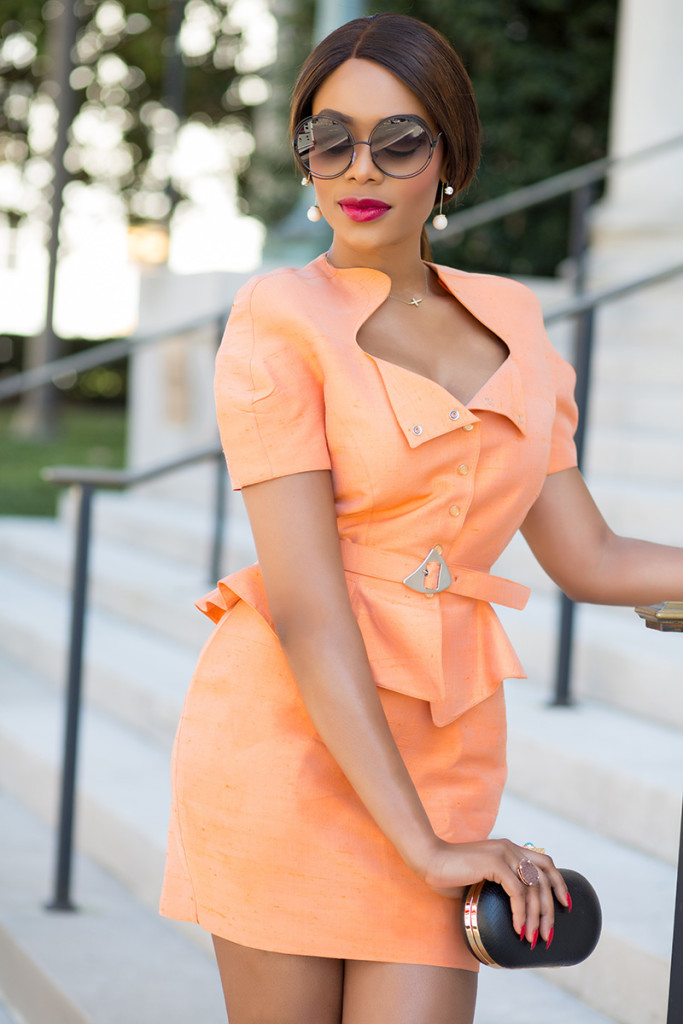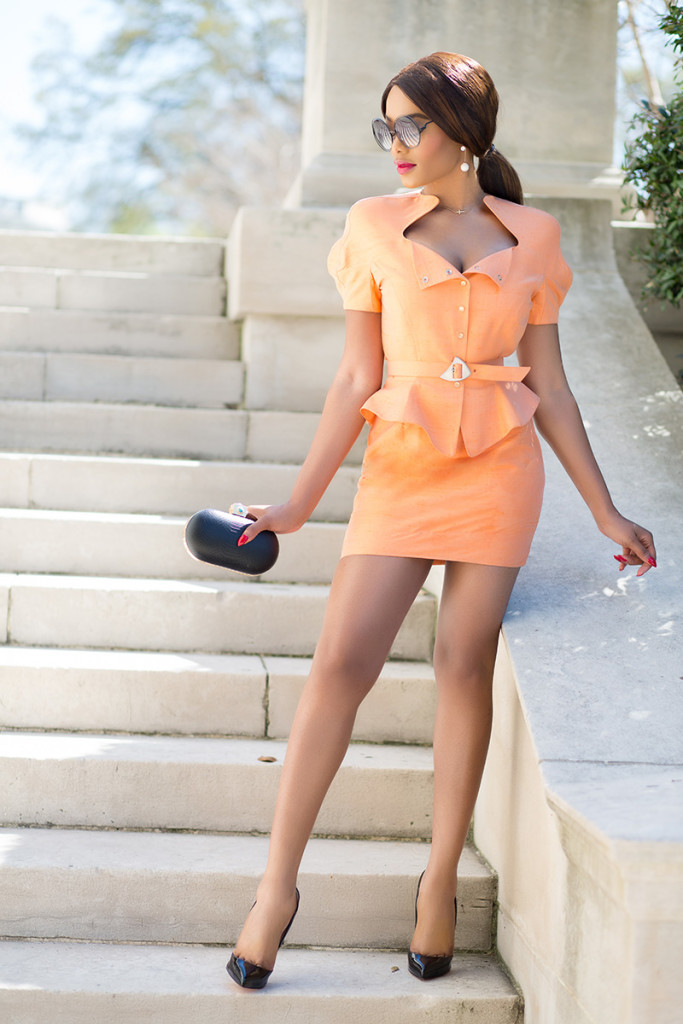 So many pictures.., lol. But, I hope you enjoyed today's style edition, as I look forward to having you around next Friday. Thank you for stopping by.
Xoxo,
Lily.
What I wore:
Make up by me