The Strapless Jumpsuit
Hello readers,
And welcome back to a new style edition of BefabNstaychic!
Simply because we can't all be vacationing at a nice resort or lounging by the poolside in our backyards this summer, shouldn't mean we can't dress like we are, should it? If you ask me, one summer staple that every seasonal wardrobe needs besides a cute white dress, is a sleek and sexy jumpsuit. Scroll down below and see how I wore this simple and sophisticated strapless number from Fabmiboutiq.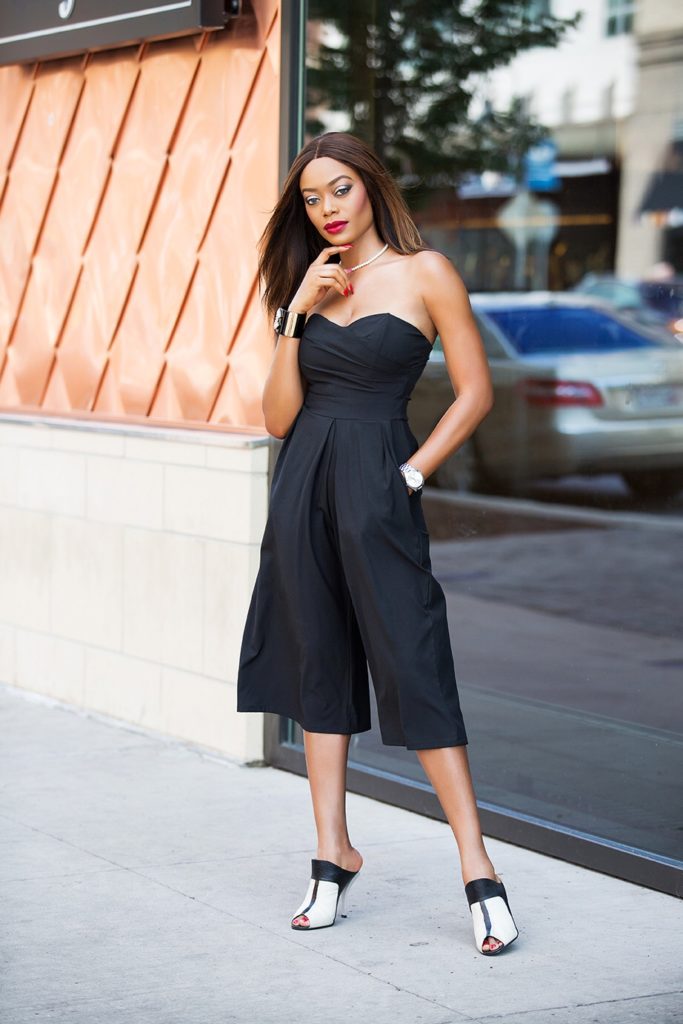 Summer is the perfect time for showing off your sun-kissed (but sun-protected with BrightenMi spf15) skin. What better way to do it than by throwing on a jumpsuit like this one.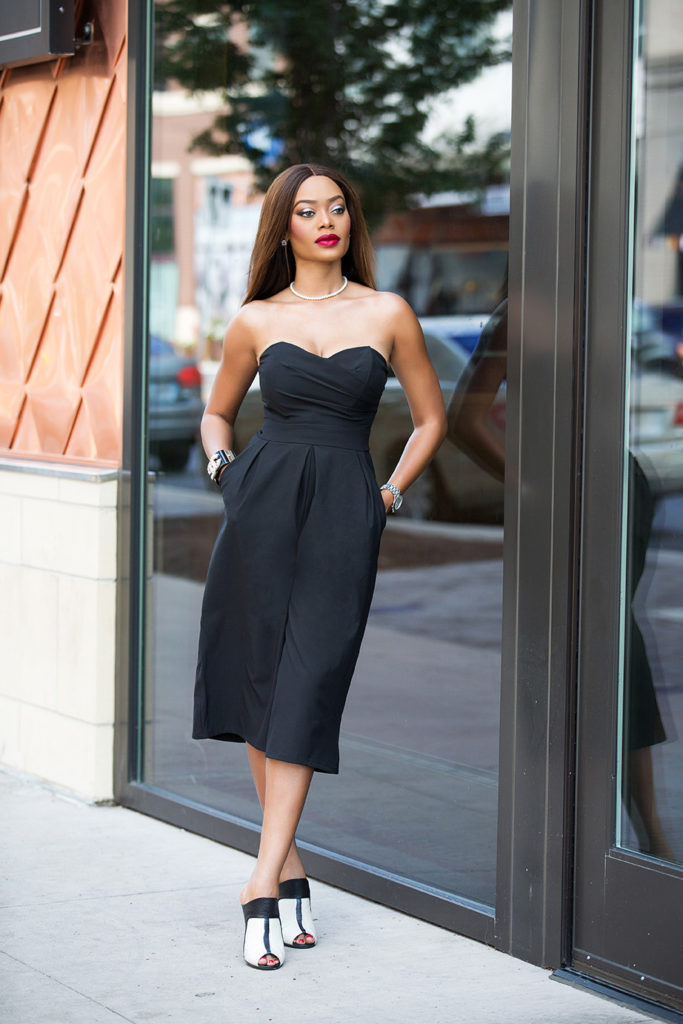 As far as jumpsuits are concerned, It doesn't get more basic than this go-to strapless version from Fabmiboutiq; relaxed, chic, well-suited yet provides ample breathing room for this summer heat.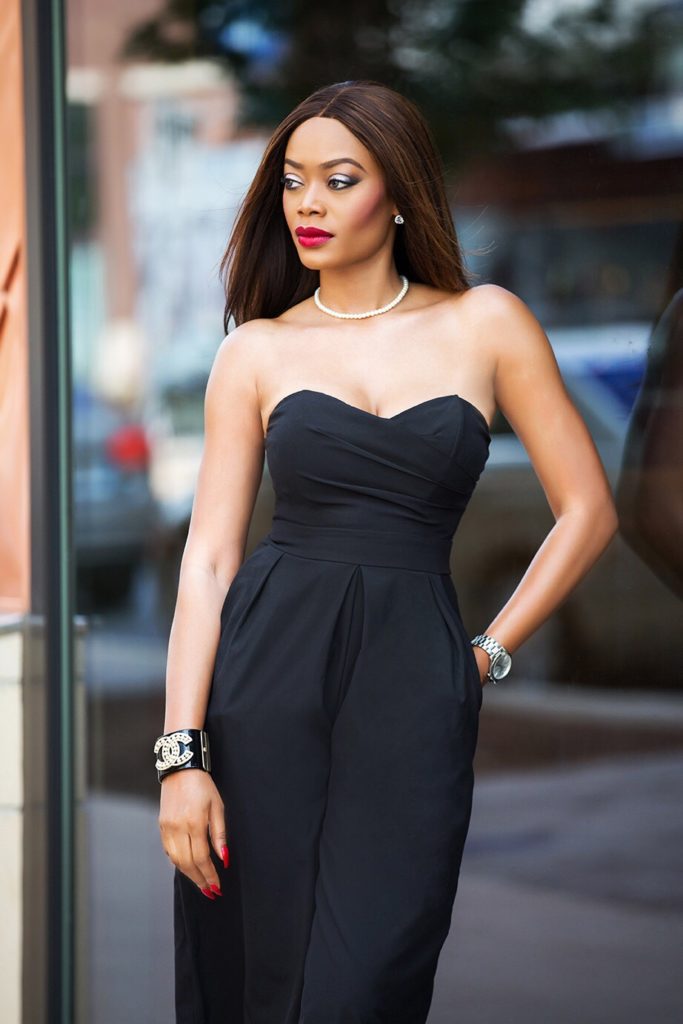 Given the simplicity of this jumpsuit, I chose to accessorize it with a subtle pearl necklace, a statement Chanel cuff, Fendi mules, and a Micheal Kors watch – and for the beauty look, I'm wearing BrightenMi- Spank Me! red lipstick with gloss and Divalenore luxury hair extensions.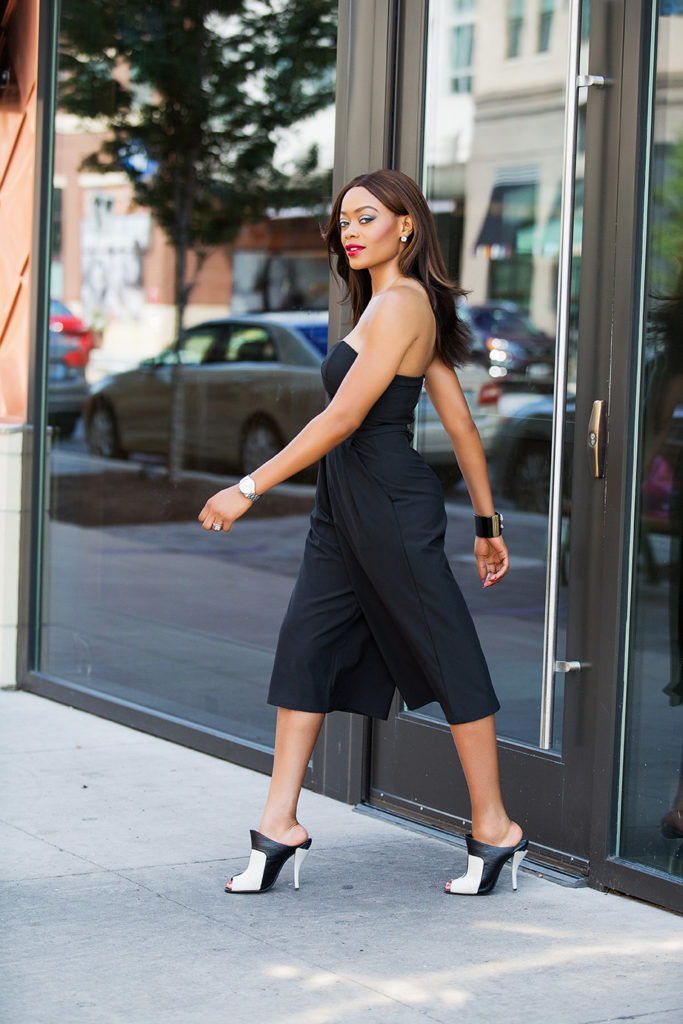 For those wondering how I achieve and maintain this luminous complexion, try BrightenMi HONEY or BRIGHT body lotion to clear discoloration and even your skin.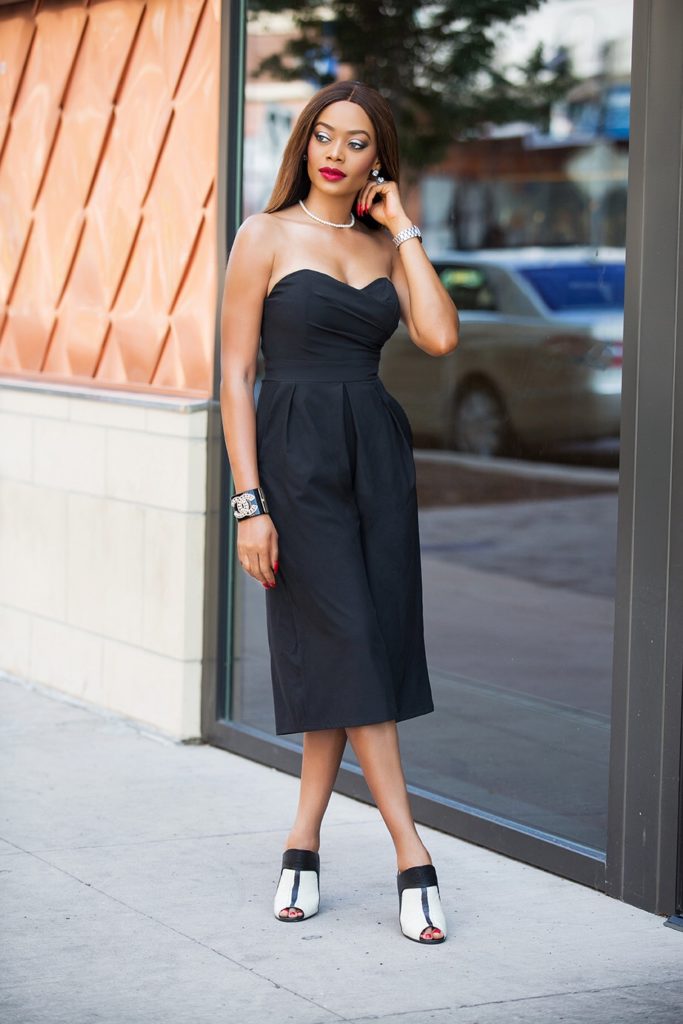 I know I took a break from blogging for sometime now, but haven't been completely off the radar. To all you faithful readers and subscribers wondering where I go when I disappear from here, you can equally keep up with me via Facebook and Instagram.  Thanks for stopping by and I hope to see you next Friday for another style edition.
xoxo,
Lily.
What I Wore
Fabmiboutiq Jumpsuit | Lord&Taylor pearl necklace | MK watch | Chanel logo cuff bracelet | Fendi high heel Mules
Beauty
BrightenMi – Spank Me! lipstick | BrightenMi HONEY  body lotion | DivaLenore Hair
Photography Ksenia