Wearing white after Labor Day.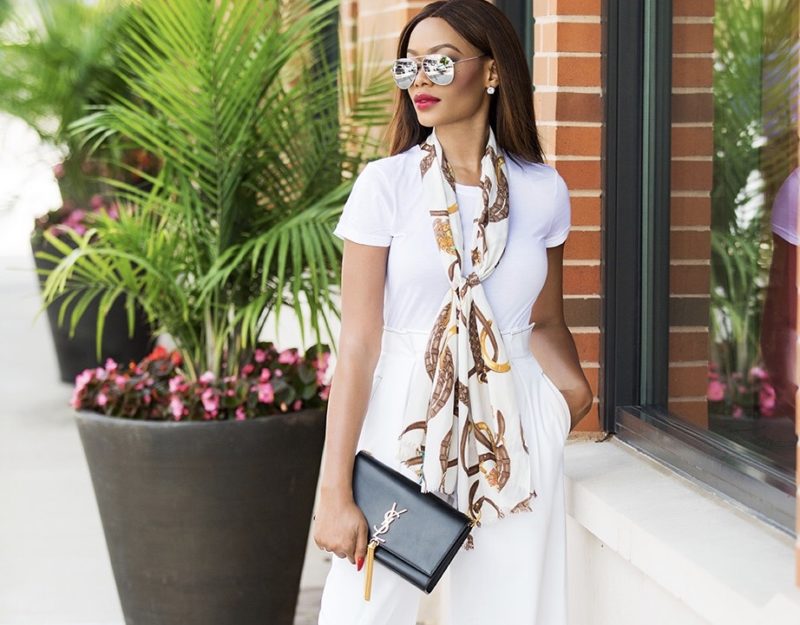 Hello readers,
It's after Labor Day and almost the end of summer, and guess what? Stylistas and trendsetters are still wearing white. Not only is this color a symbol of purity, white on white will always make you fresh no matter the season. Nowadays, people pretty much wear whatever they want in any season, and that includes wearing white after labor day.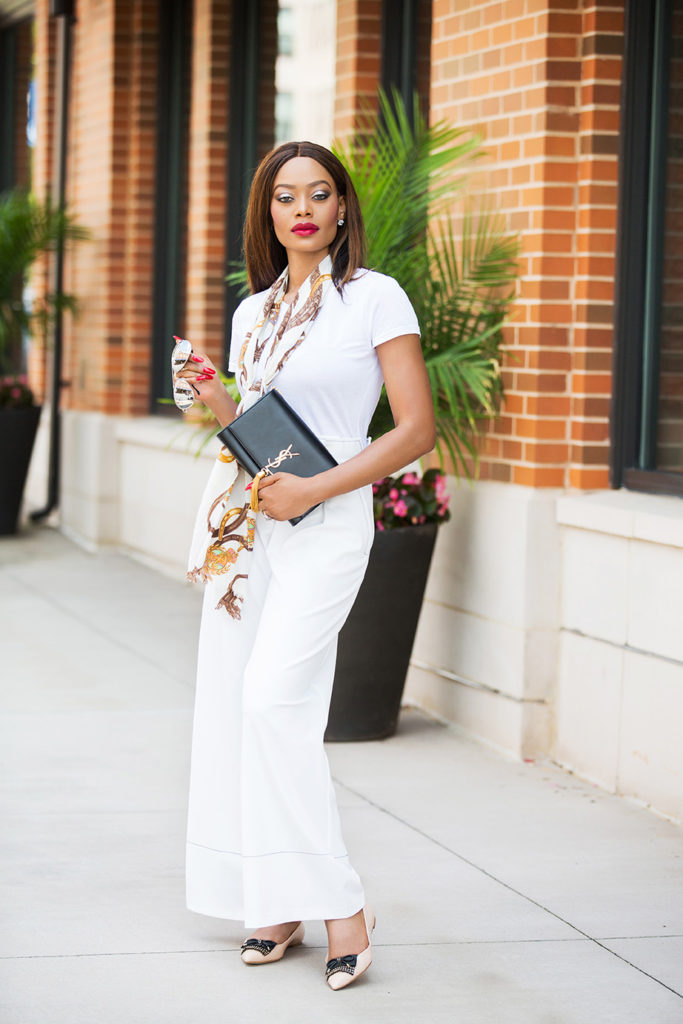 Sometimes I just relish in breaking fashion rules such as color-matching, fully conforming to seasons, and following trends that will die in the the next month or two.  That also applies to the old dictat of not wearing white after Labor Day in the USA; a rule with no clear origin or meaning behind it.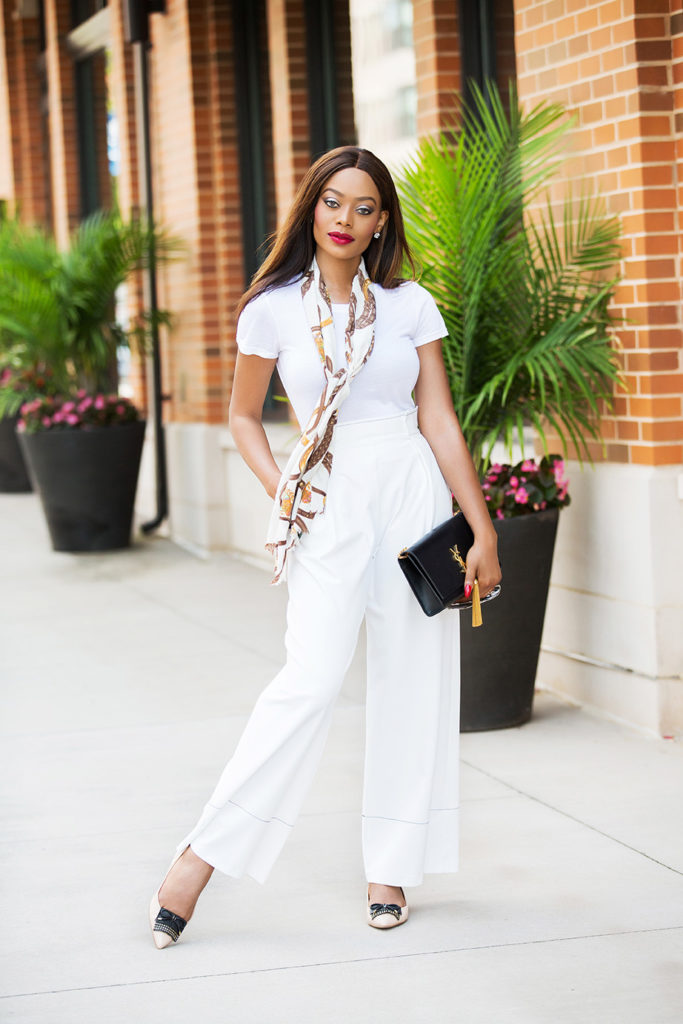 The White T-shirt: This short-sleeve cotton shirt should be an essential item in everyone's closet since it is easy to dress up ( as pictured in my Ralph Lauren scarf and high-waisted white trousers from TopShop), or dress down with denim jeans.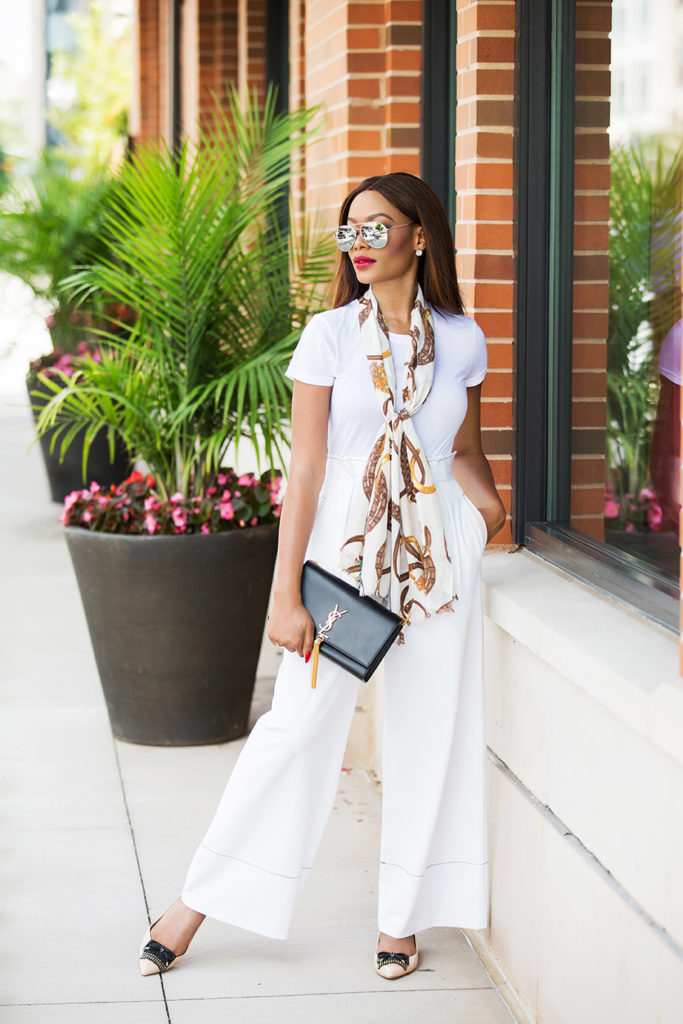 An added benefit to owning a t-shirt is that it can equally be worn all year round by itself on warmer days, or with a coat/jacket on cool days.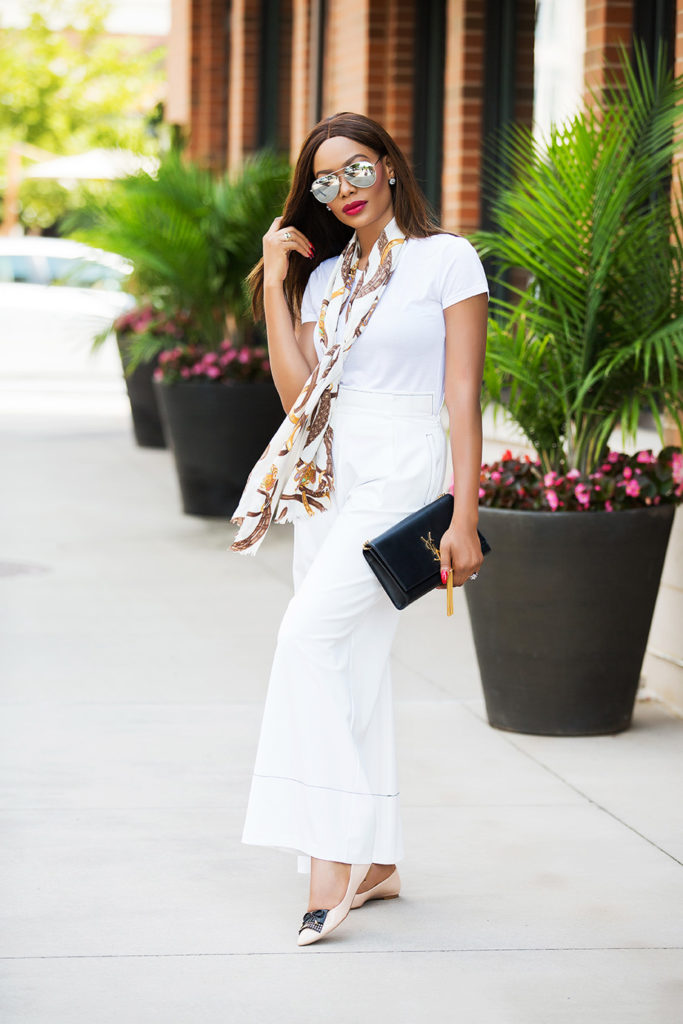 The White trousers: Unless you feel comfortable wearing white from head-to-toe, you don't necessarily have to style it as I did. For a beautiful contrast of colors, a great pair of white denim or corduroy trousers paired  with an army green jacket (one of FALL's colors for 2017) will work just fine.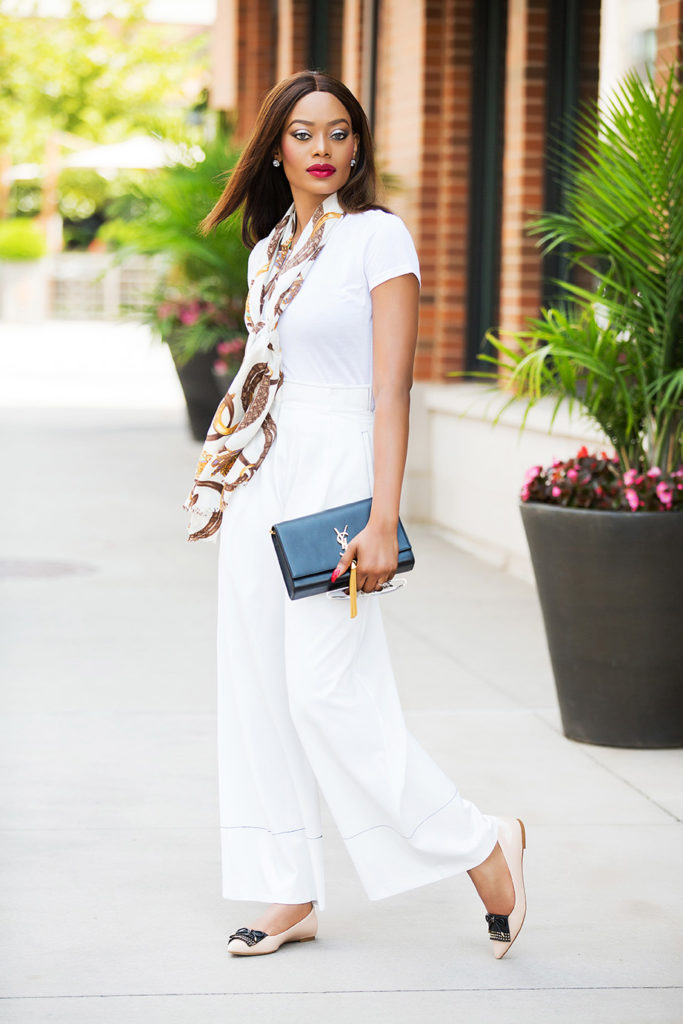 A you can see, I kept the shoes simple for this look (in this case flats) due to the exaggerated silhouette on my high-waisted wide trousers.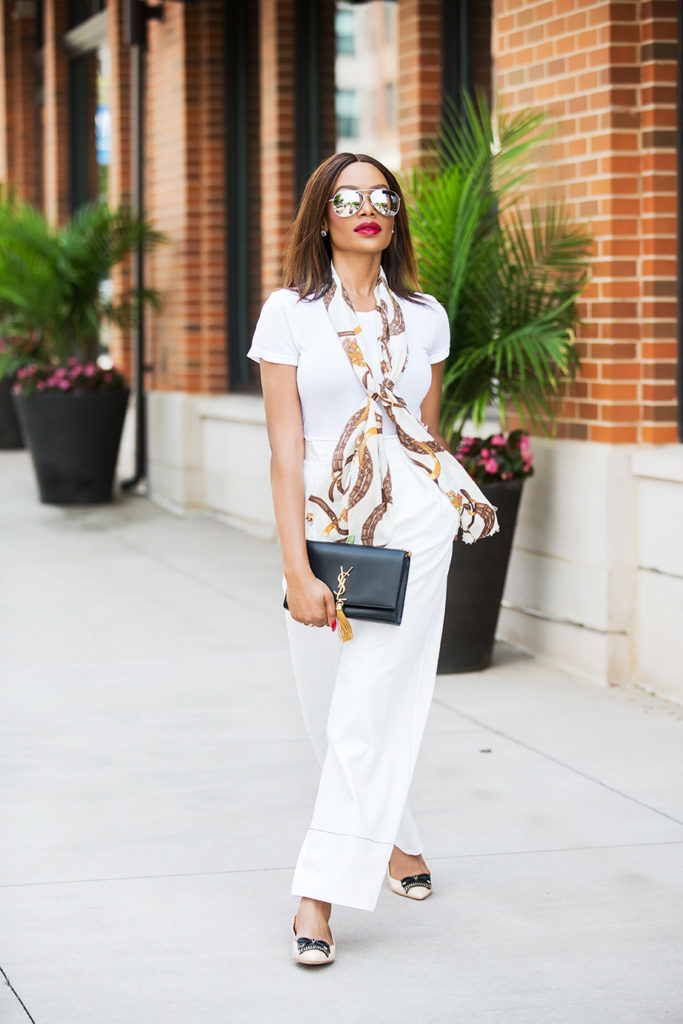 For my beauty regimen, my go-to solution is BrightenMi Cosmetics – for a flawless and luminous complexion. I hope you enjoyed today's post and I look forward to next time.
xoxo,
Lily.
What I Wore
H&M T-shirt |Top Shop trousers | NYS Sunglasses | Karl Lagerfeld flats | YSL clutch
BrightenMi Skincare & Make up |DivaLenore Hair extensions