Faux Fickle Feathers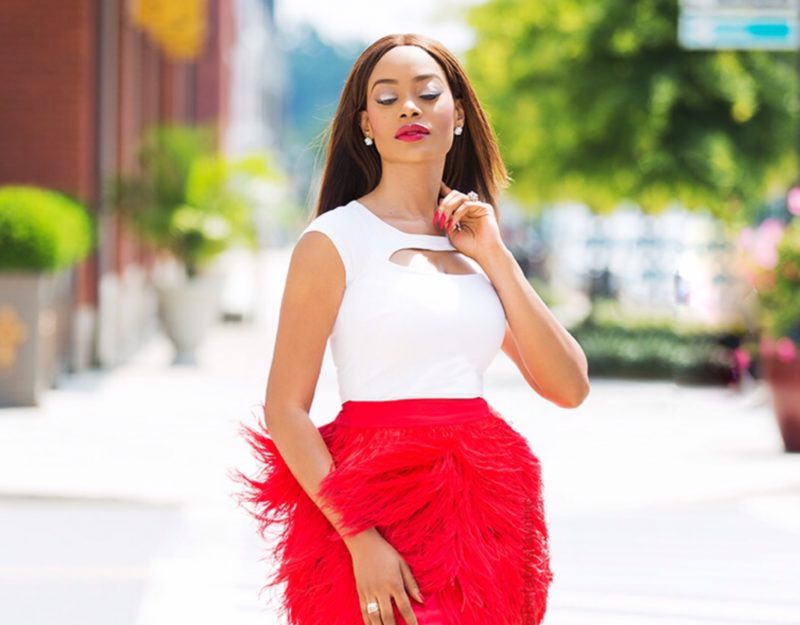 Hello dear readers,
In fashion, there's an old adage that says "birds of a feather dress together." That seems very true to me and my stylista friends who can appreciate cruelty-free feathers fashion in all its forms.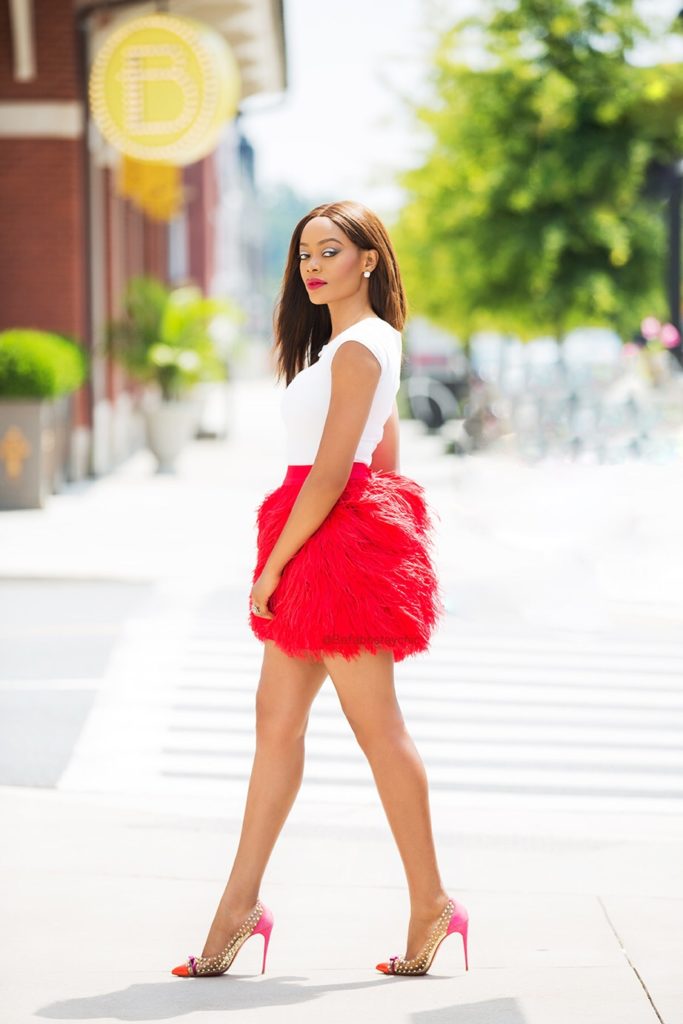 Fall is here and guess what? Feathers are a huge trend this season (FF2017). And as it turns out, they've always been in season for for their uniqueness. If you are not afraid of making a statement like myself, feathers (after sequins) are a great way to add character to a look.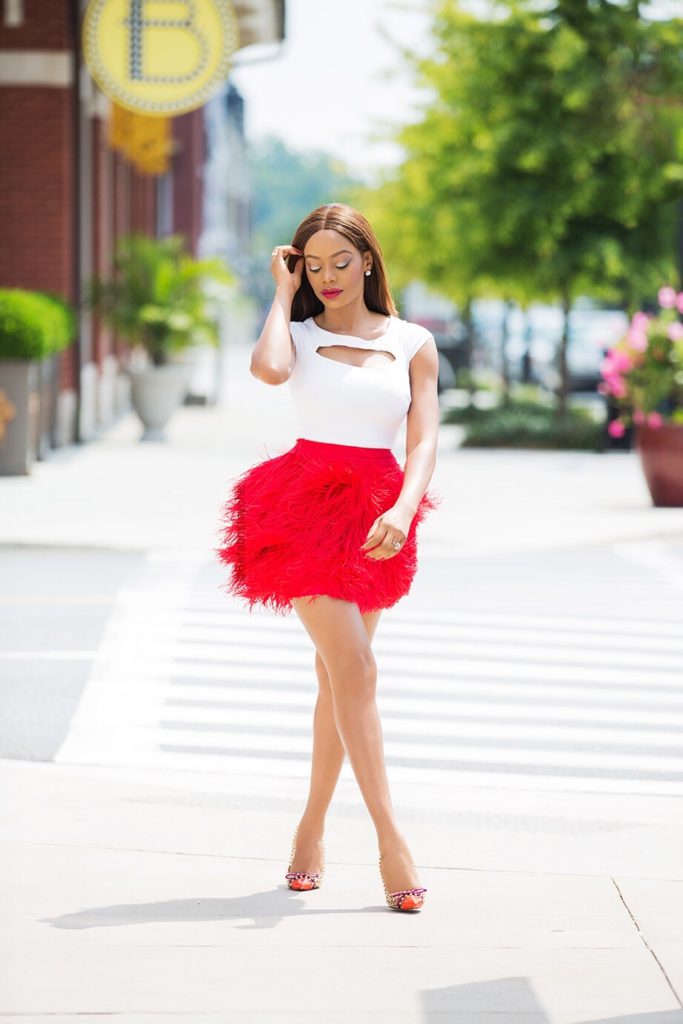 For the risk-taking showgirls, feathers can be worn in a grandiose, glamorous and seductive manner, or kept at a bare minimum for the more feminine and reserved ones. Regardless of how you describe your style, feathers can always be dressed to suit any occasion.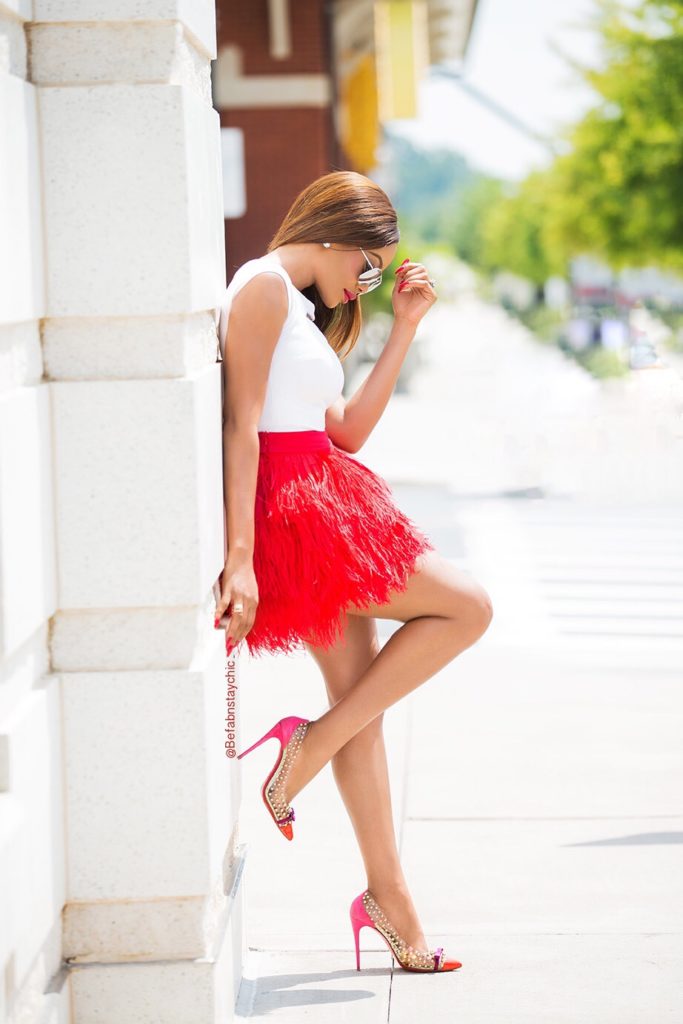 In today's style edition, I opted for a more reserved approach to styling this ostrich skirt from KimmarshallCouture. For a day look, I chose to pair it with a casual stretchy top, minimal jewelry and high heel pumps for added height and longer legs.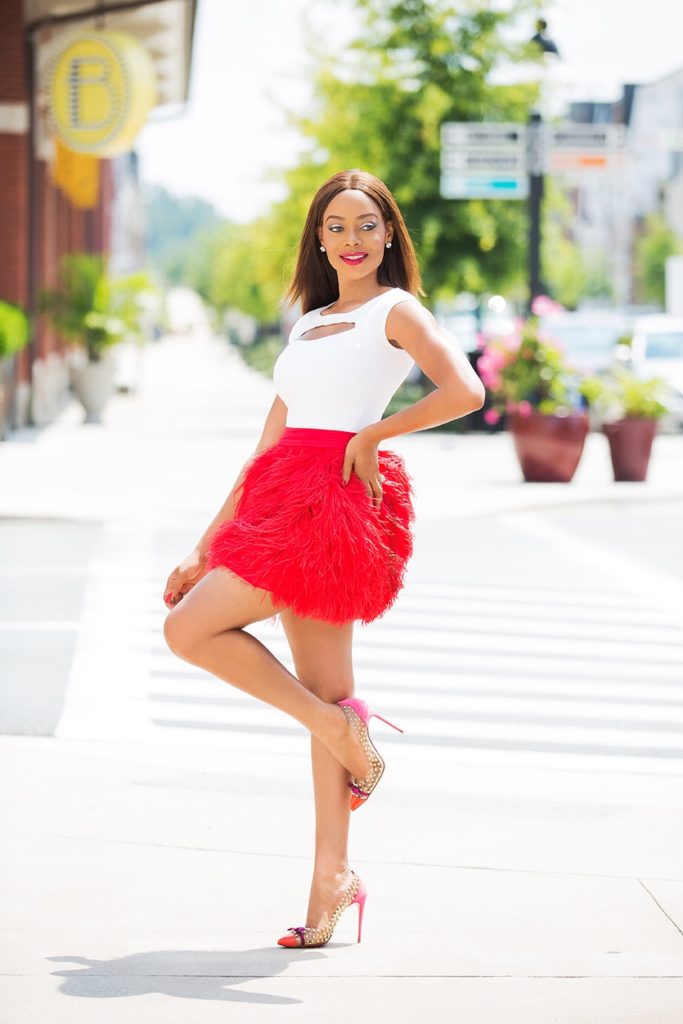 White was the perfect color to match this red number with for its versatility – and when juxtaposed with red, created such a beautiful contrast and allowed the red to shine unrivalled.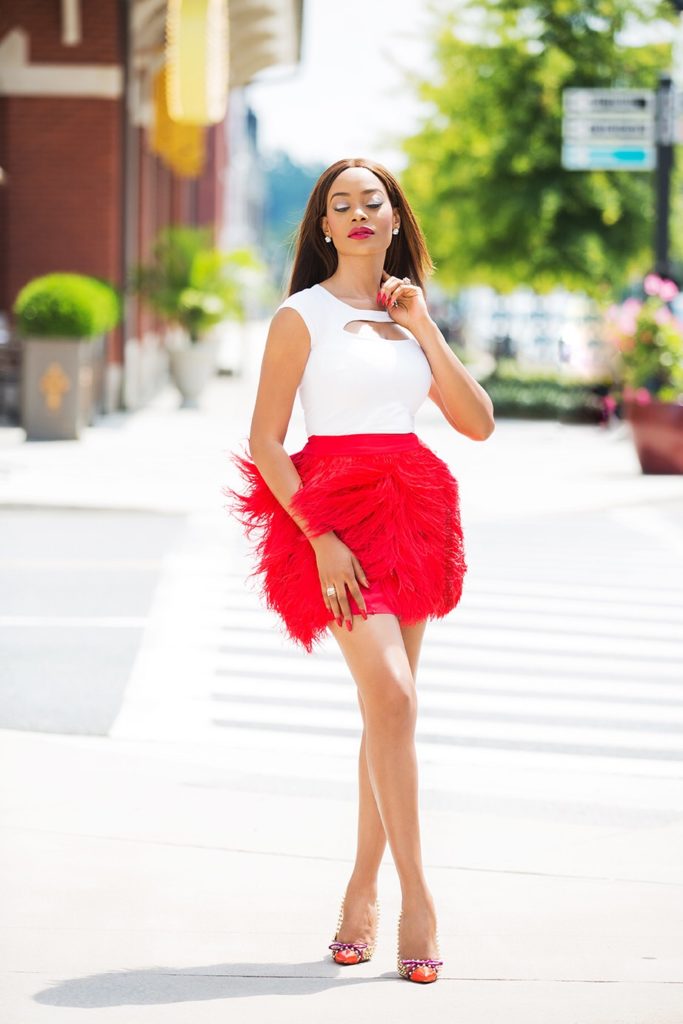 Sure some still think of feathers as eccentric and too overwhelming to be worn outside a bedroom or an evening party setting. Believe me, they are not as intimidating as they look. Once you get a grip of how to wear them, with the fabulousness emanating from your outfit, you could easily instill the fear of God in on-lookers, lol.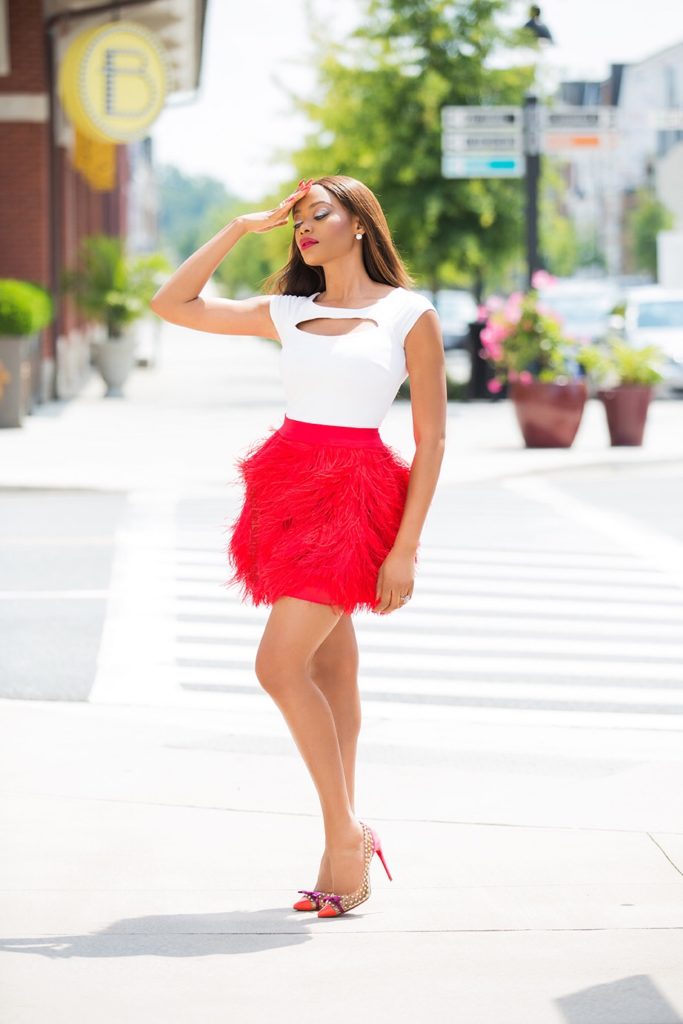 As you all know, beauty, style and healthy living is a part of my lifestyle. Being whole in all these three aspects of my life is imperative to me. So to those still asking what my beauty regimen is, BrightenMi Cosmetics  creams is what I use to maintain a luminous complexion, while the ever-expanding  lipstick line is what I wear on a regular basis.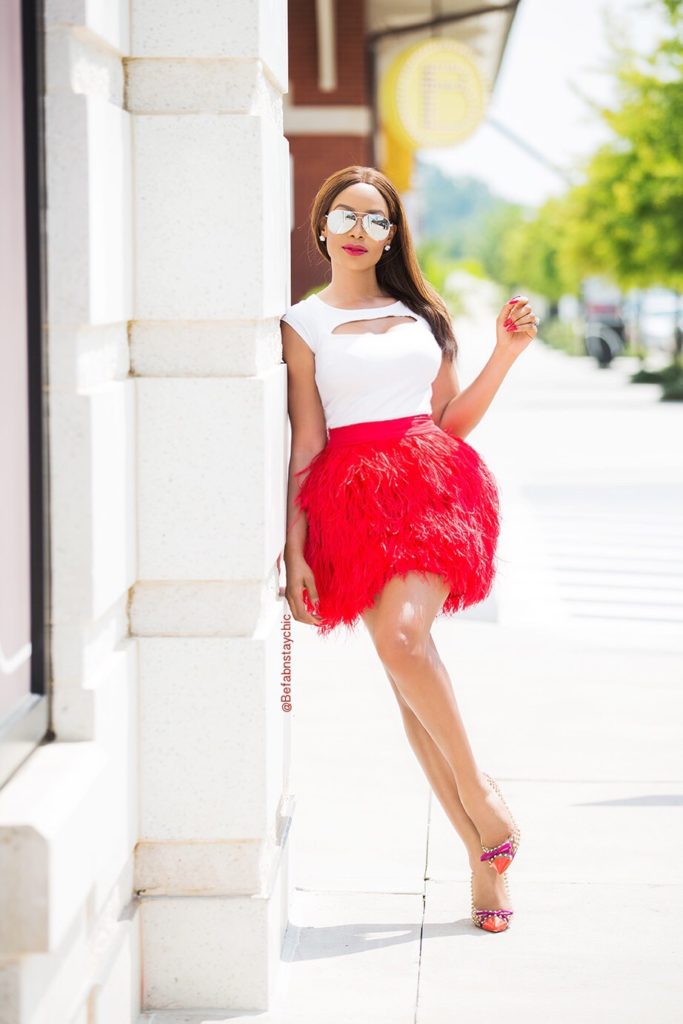 ---
I hope you enjoyed today's style edition. See you next time.
xoxo,
Lily.
What I wore:
Bebe Top | KimMarshallCouture Ostrich skirt | Christian louboutin pumps
BEAUTY:
BrightenMi Cosmetics Skincare | DivaLenore Hair extensions
Photography Ksenia