The Moscovite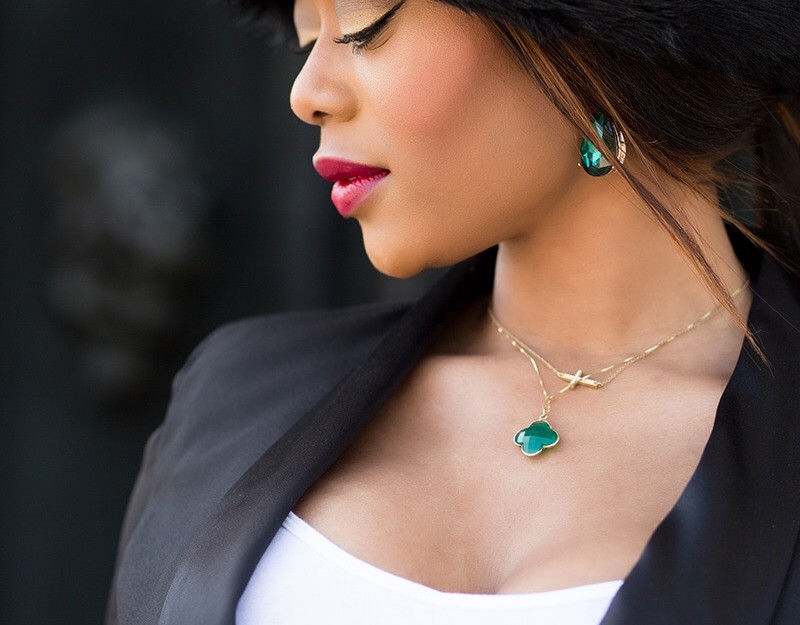 Hello everyone, and happy Friday.
I entitled this post the "Moscovite" simply because the 'Ushanka' (a Russian fur cap with ear flaps that can be tied up to the crown of the cap) that i'm wearing in these photos evokes Russian style and culture; hence the term "Moscovite".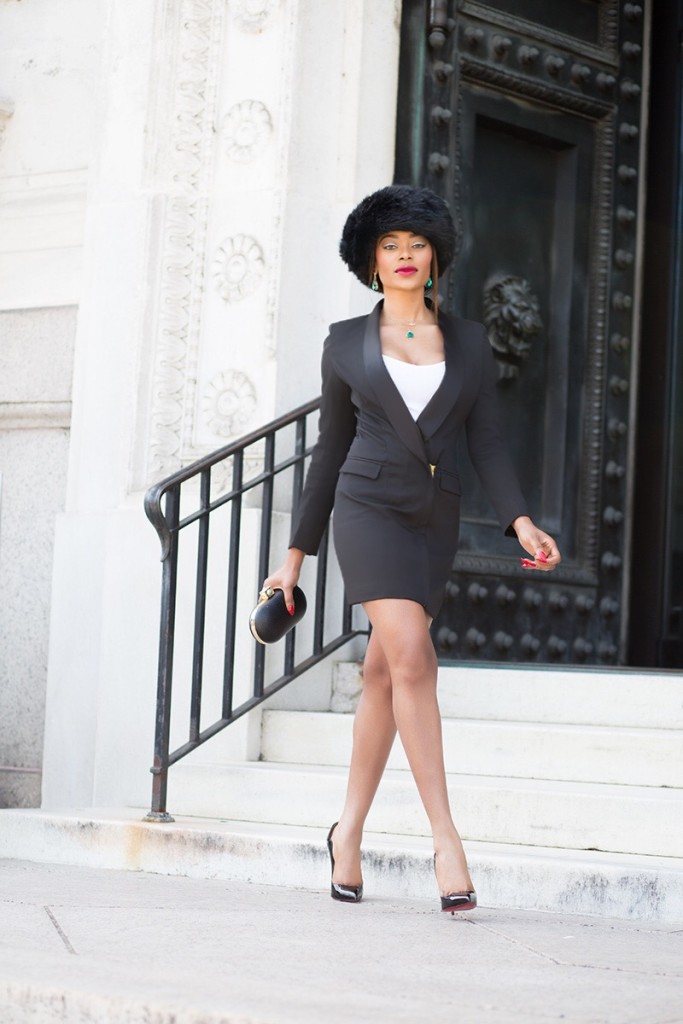 'Ushankas' are sometimes made from sheepskin, rabbit fur or artificial fur, and were first introduced in Russia as part of the military uniform, to protect the soldiers during the cold unbearable winter days. During the years, they became more fashionable than functional as they got introduced to the runway  and into our wardrobes.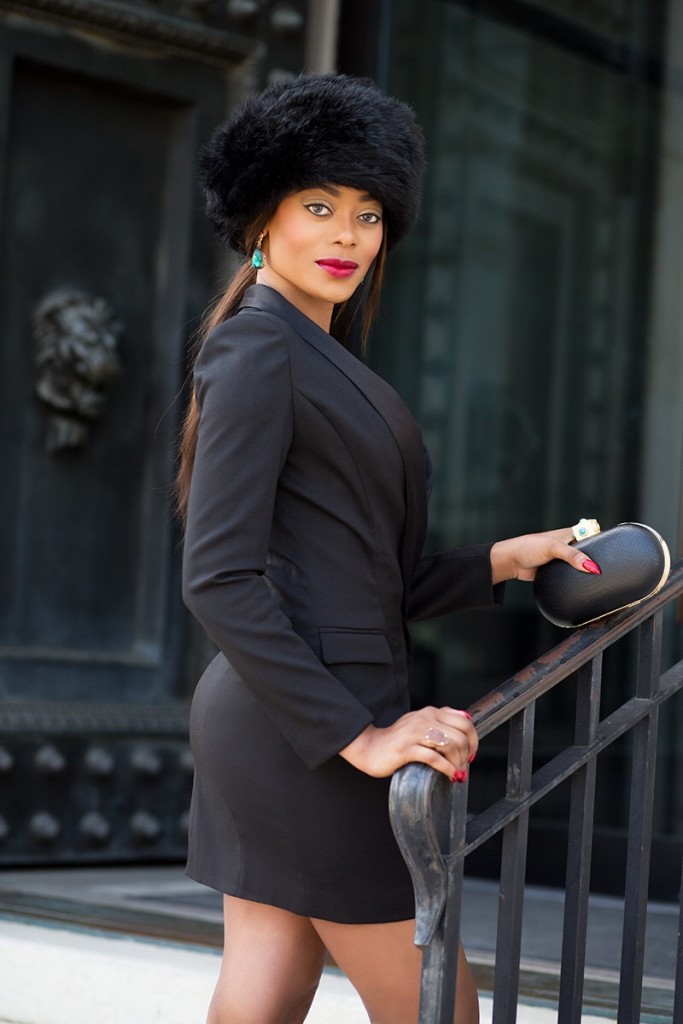 Nowadays, 'Ushankas' are not only used during the cold winter weather for added protection against the cold, but also serve as a fashion statement. They are now commonly worn by celebrities, models, and public figures. So as you can see, 'Ushankas' keep you warm and are perfect for adding sophistication to a stylista's wardrobe.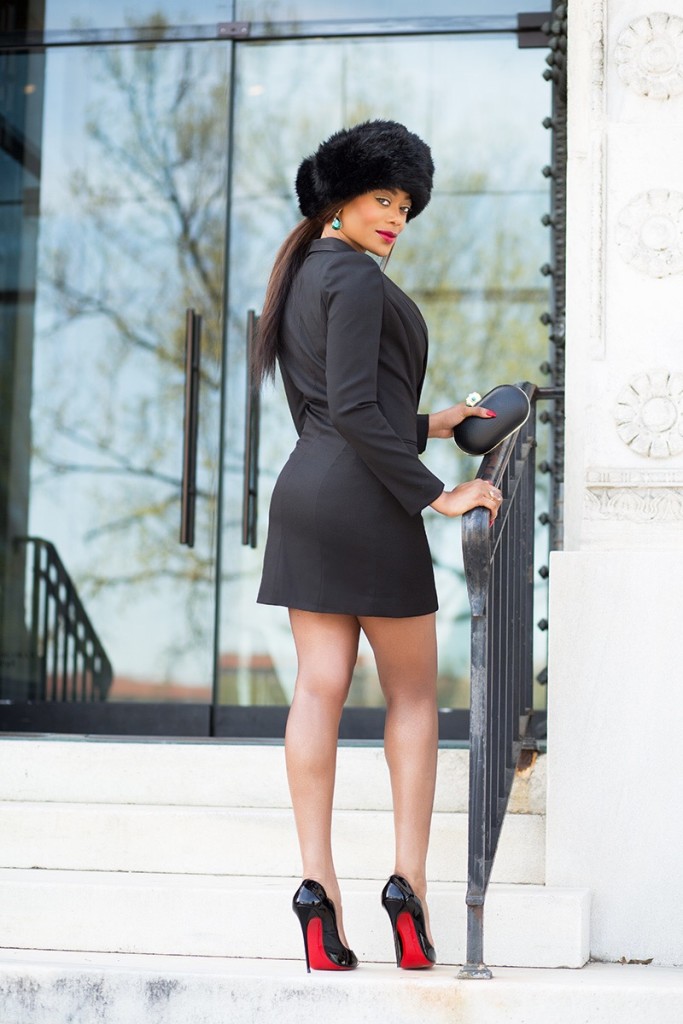 I paired mine with a black suit-dress and one of my favorite black high heels  just like one of my favorite TV characters, Dominique Deveraux from the series Dynasty. As you can tell by now, I love to look for things that are traditional and classic and reimagine them through my lens for my generation.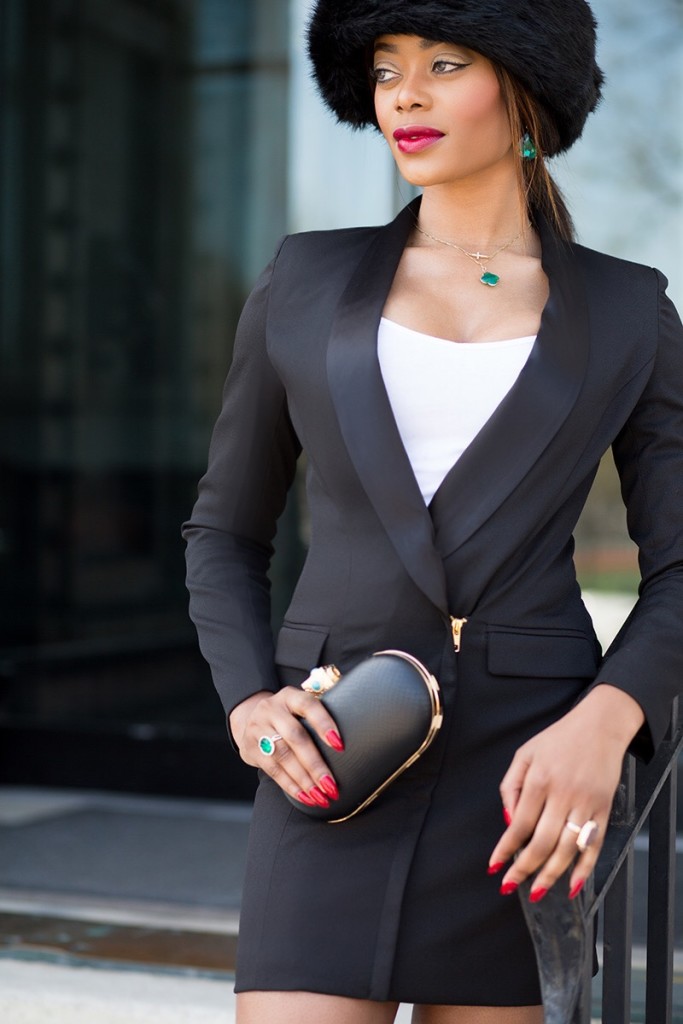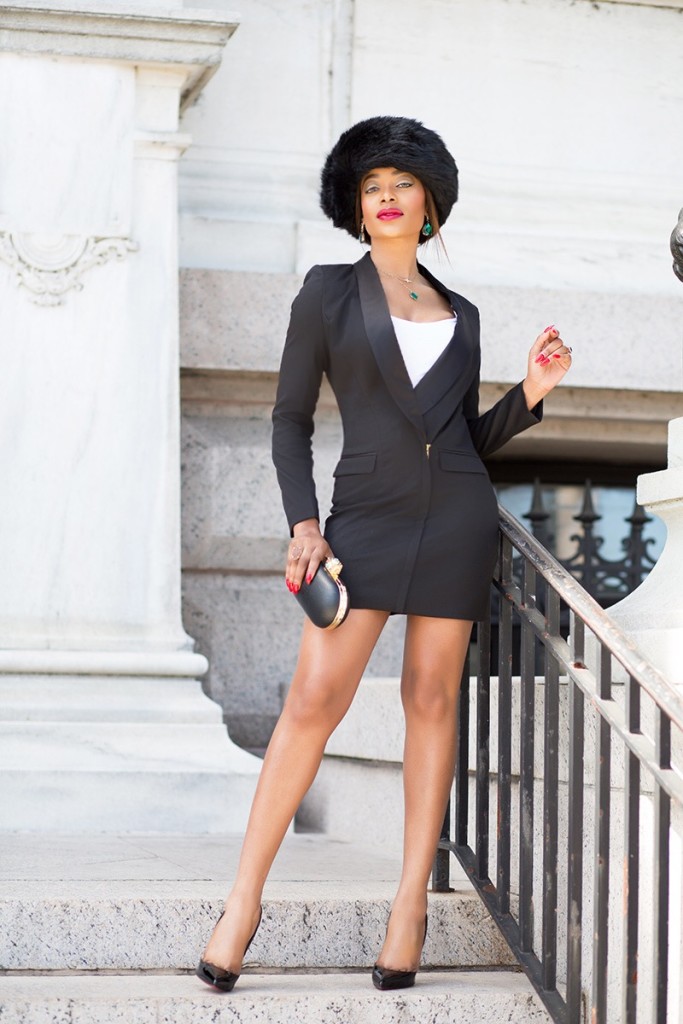 I hope you were inspired by today's post to be different.  Stay beautiful just like me with BrightenMi Cosmetics. Thank you again for stopping by, and as we say in Moscovite style, "dosvedahneyah" or goodbye.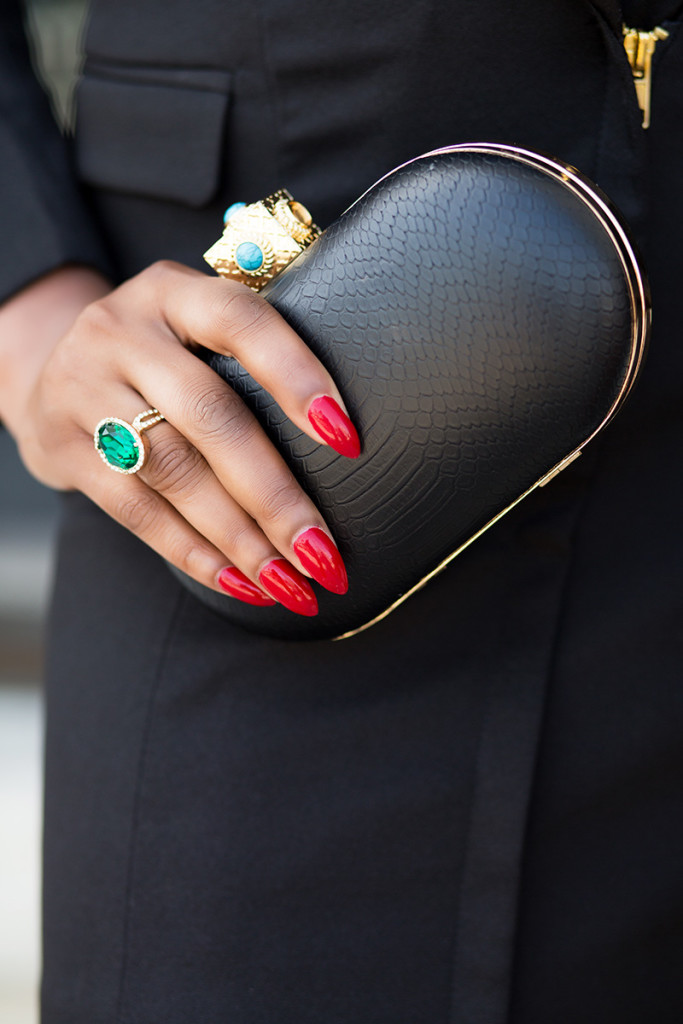 Xoxo,
Lily
What I wore: