The Feathered Skirt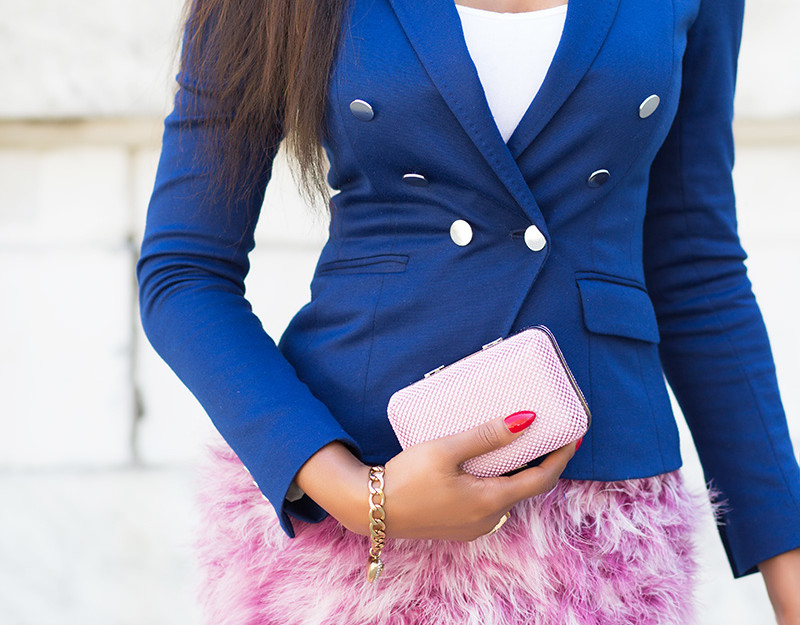 Happy Friday friends,
And welcome to another style edition. Feathers, as the title suggests, have a bit of retro glamor and sophistication to them. They're somewhere between fab costume & sexy fashion forward style. And the way they just dance and move at the slightest wind blow it's irresistible. It's like wearing a trend with its own personality. Not to mention that each color they come in, is more than just a color. It's a new style and look altogether: black feathers, pink feathers, white, green, blue, etc.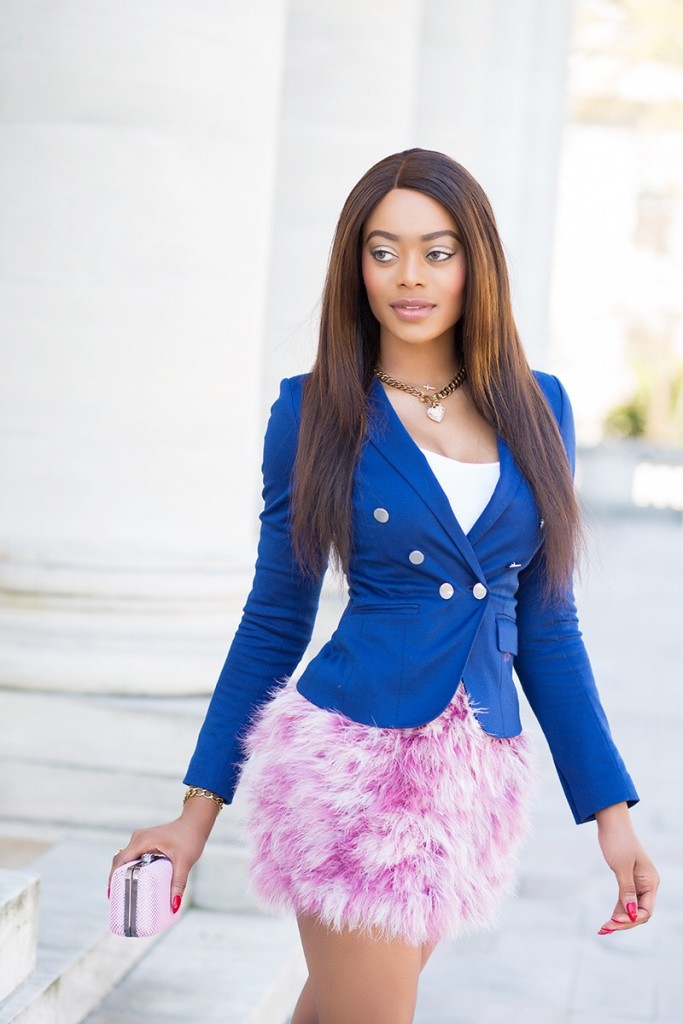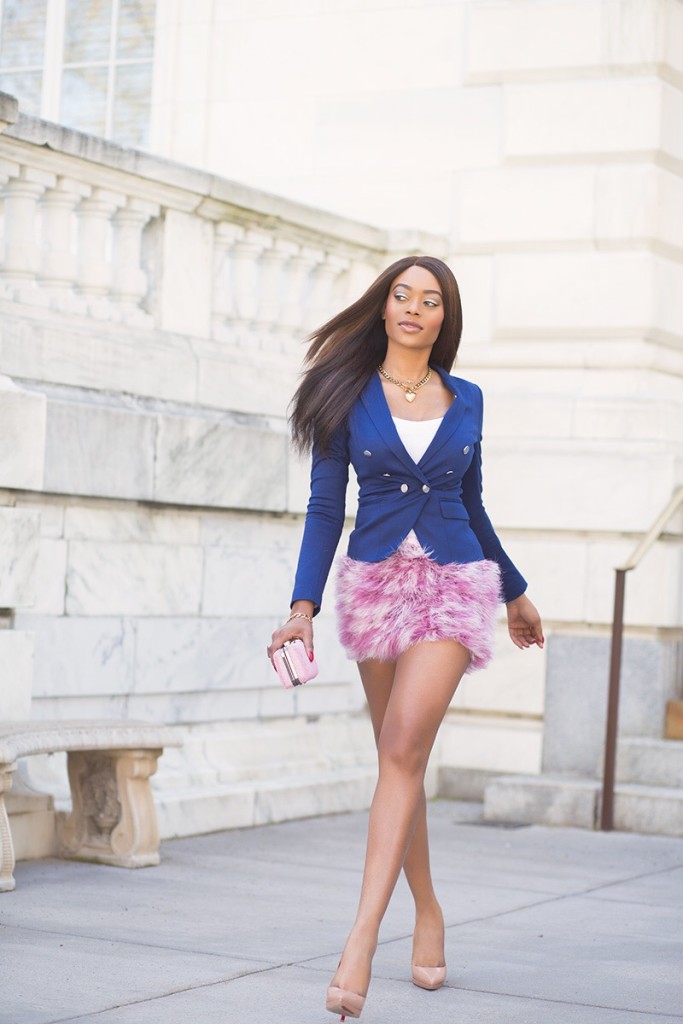 Today, I'll give you my take on one of many ways to wear feathers without looking like a bird.
Instead of draping yourself in a feathered coat, just stick to one feather item. For example, Skirts are the easiest and chicest way to go about this trend. A black or colored feathered mini skirt looks great with a more classic top ( blazer, t-shirt, shirt, sweatshirt) and more feminine shoes (flats, high boots, or classic pumps). Also take note that feathers are a huge statement piece, so leave it to them alone to make the bold fashion statement.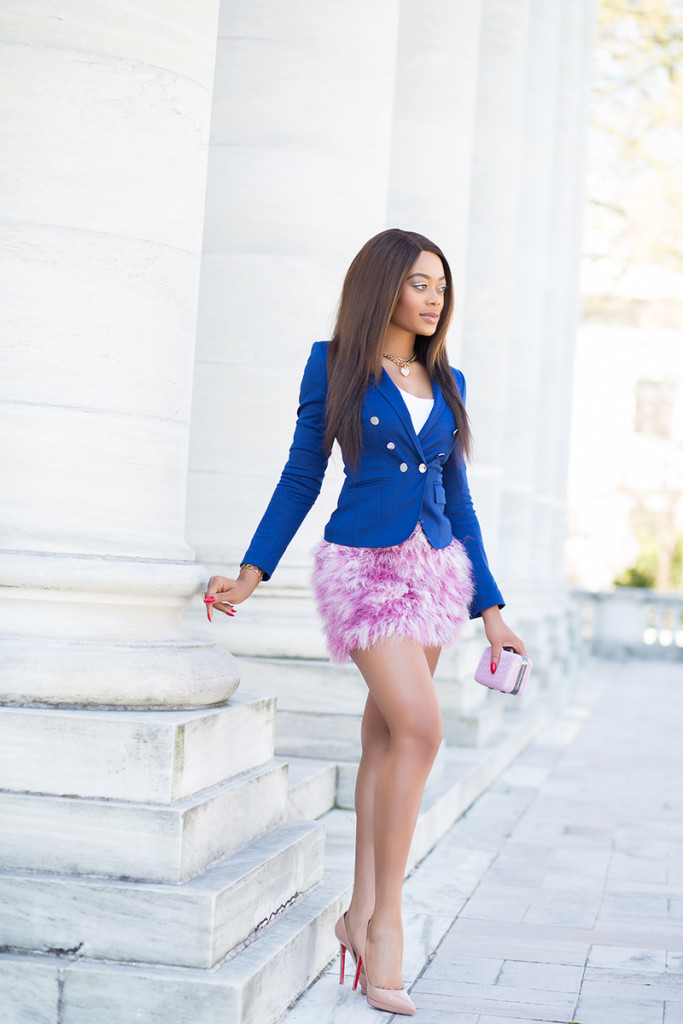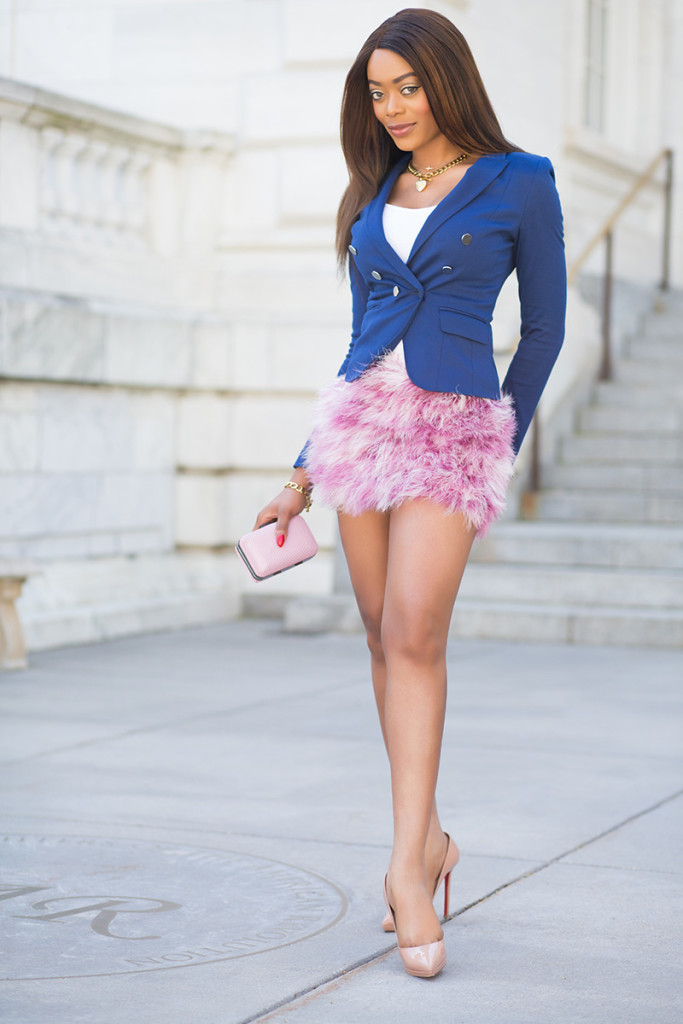 If you're not sold on the big bold feathers look, but still want to do the trend, you can certainly give it a try with feather details on shoes, bags, shoulders, necklaces, appliques here and there, and hats. The choices are  countless!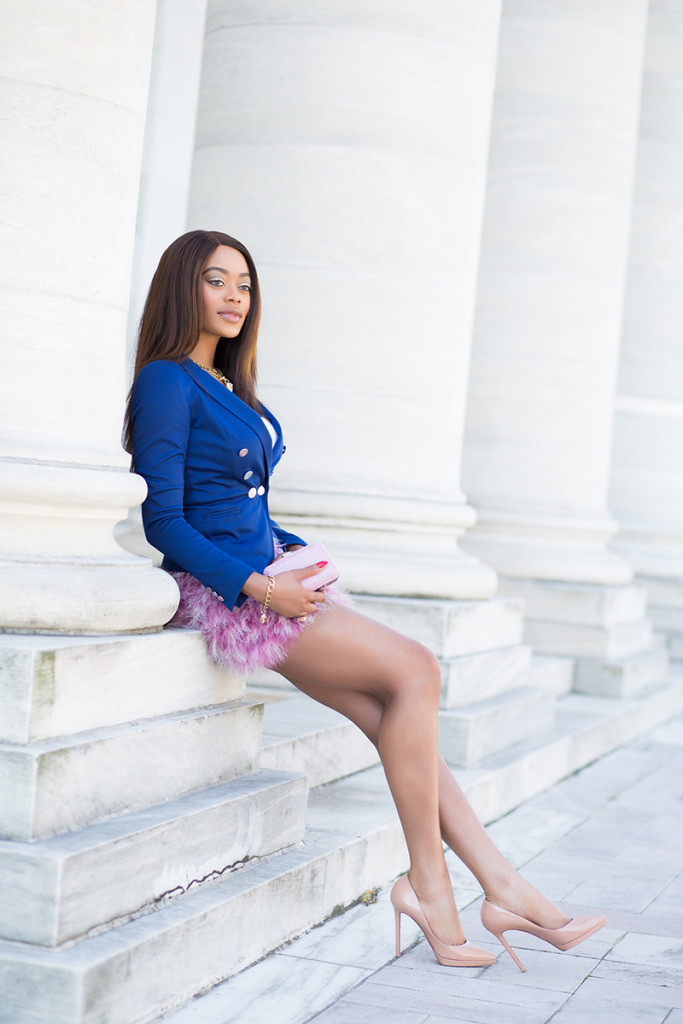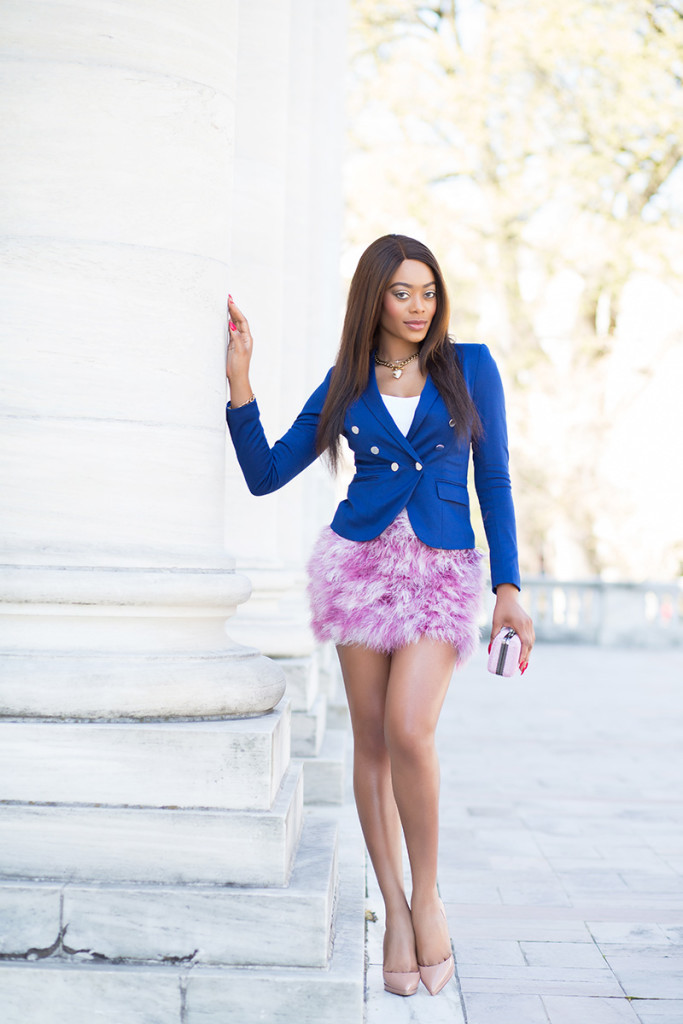 And other ways to do this trend, vary with the type of feathered clothes worn, to the colors, and of course the way they are styled. I think the best way to go about styling feathers is to keep it chic and feminine or clash them with more versatile pieces like denim or leather.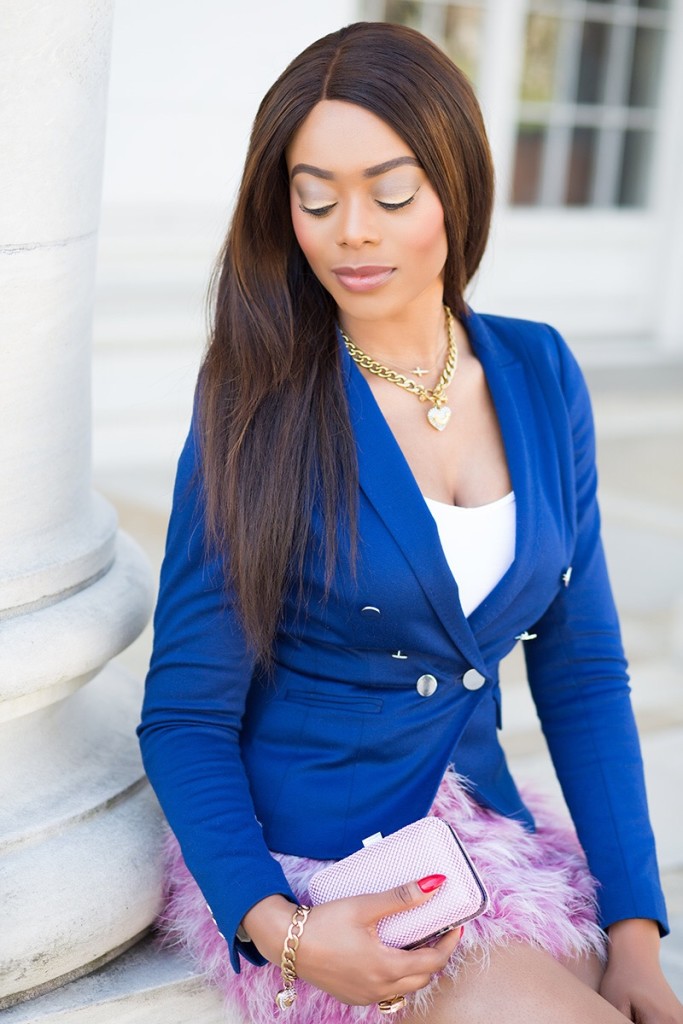 On a side note, the summer is almost here, which means more legs and arms on display. For those struggling with skin problems due to acne, sun burn, blemishes and discoloration, try BrightenMi to achieve clear and radiant skin. I use it as my daily skin regimen.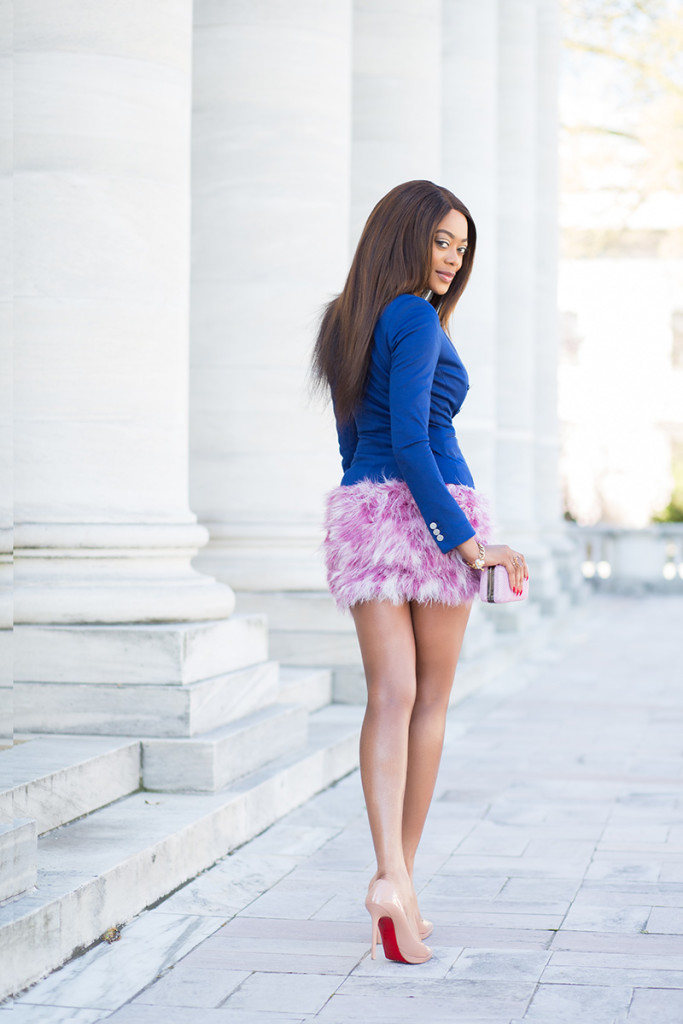 I hope you enjoyed today's post. And now if you'll excuse me, I'll go fly away in some feathers :-)) Enjoy your weekend, and see you next Friday.
xoxo,
Lily.
What I wore: