Polka Dots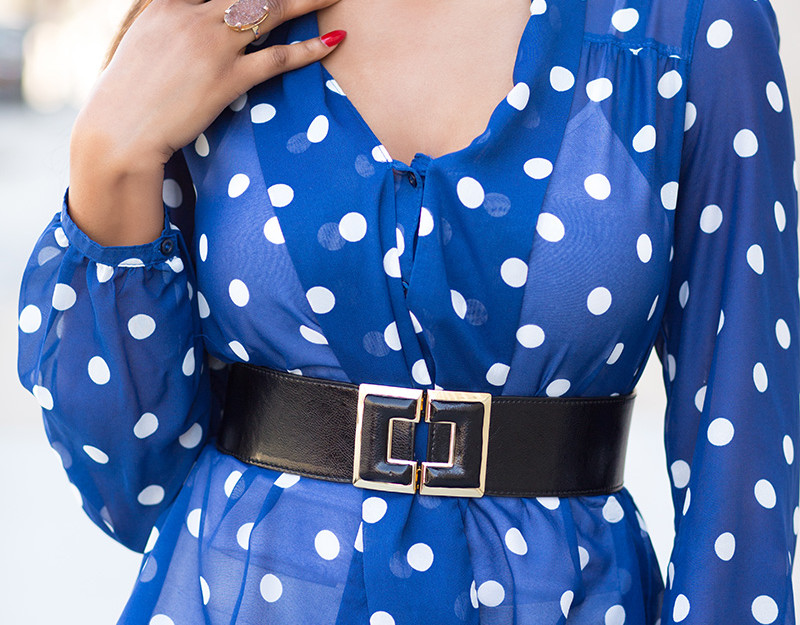 Hello friends,
And happy Friday! Long busy week, but I'm sure we can all treat ourselves to new adventures and some relaxation. Without further ado, let's explore some ways to wear the polka dot pattern.
Polka dots designs are quite trendy- especially in shirts and dresses.  They look beautiful and can be worn all year round.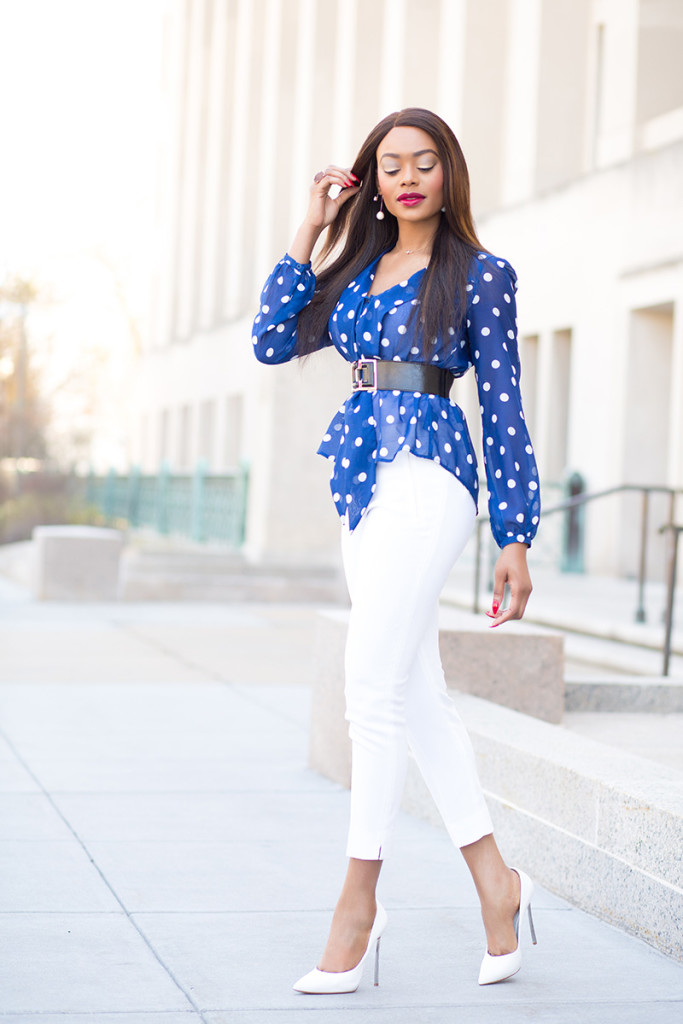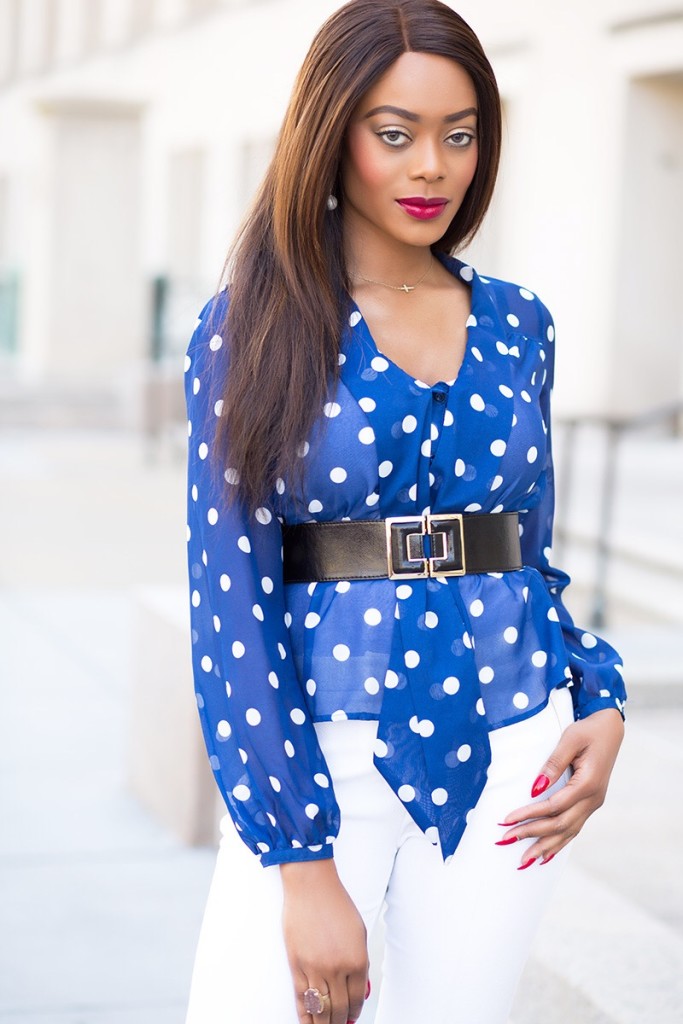 There are also polka dot pants, sweaters, leggings, and even polka dots shoes. So as you can see, your choice of polka dots attire is really huge and you can mix and match according to the season of the year.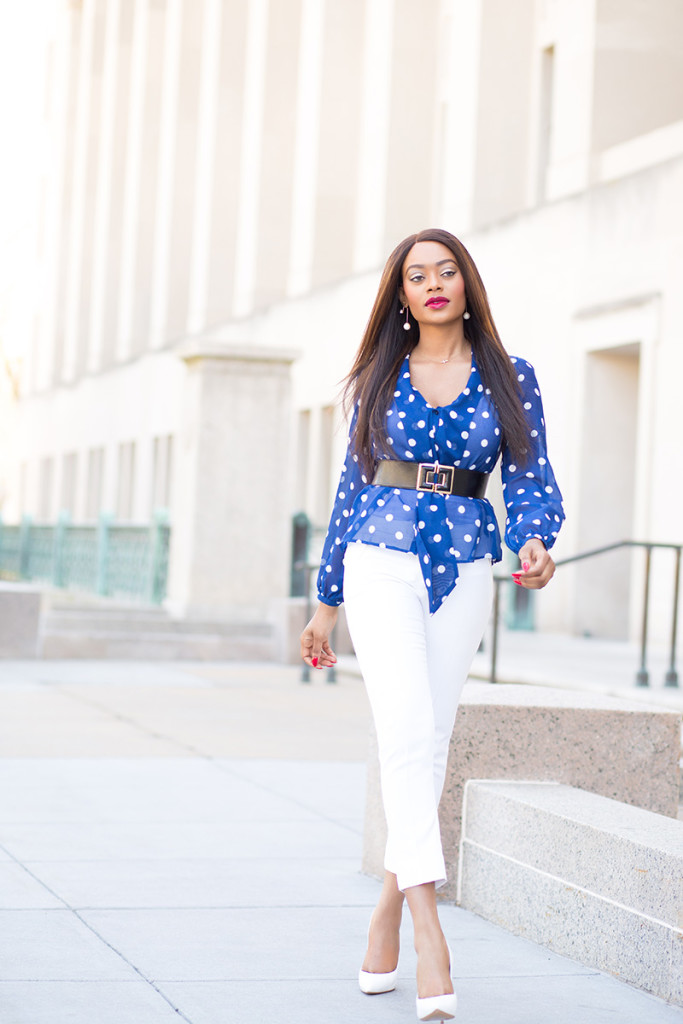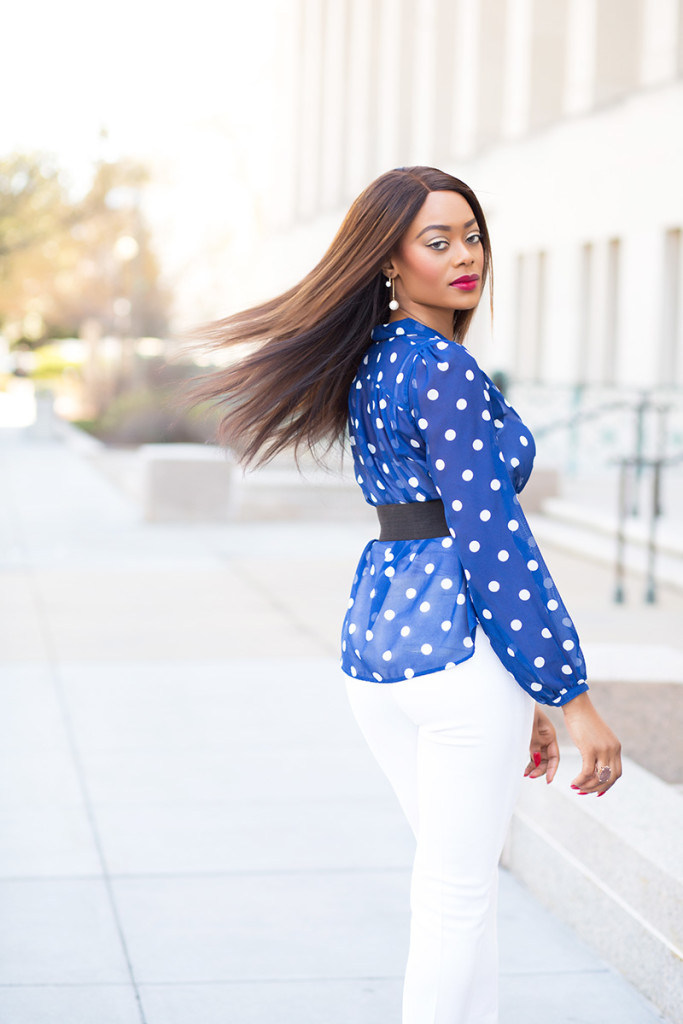 Find the piece of clothing that best reflects your taste and style, and stay in trend every season. In my case, my goal was to  make this print look very sophisticated and suitable for any occasion, including the office.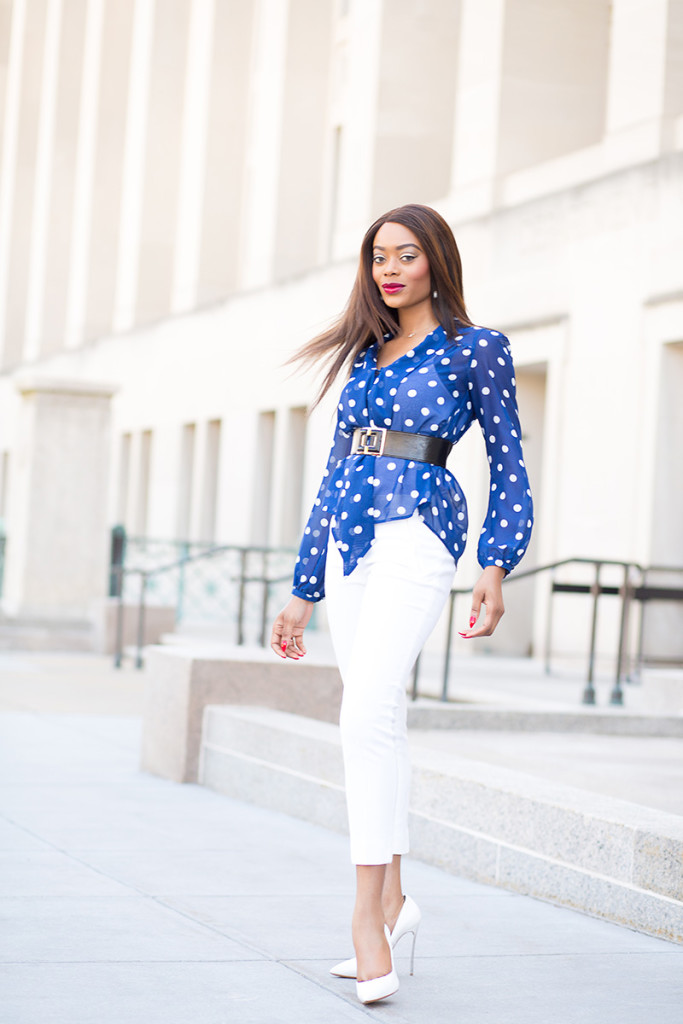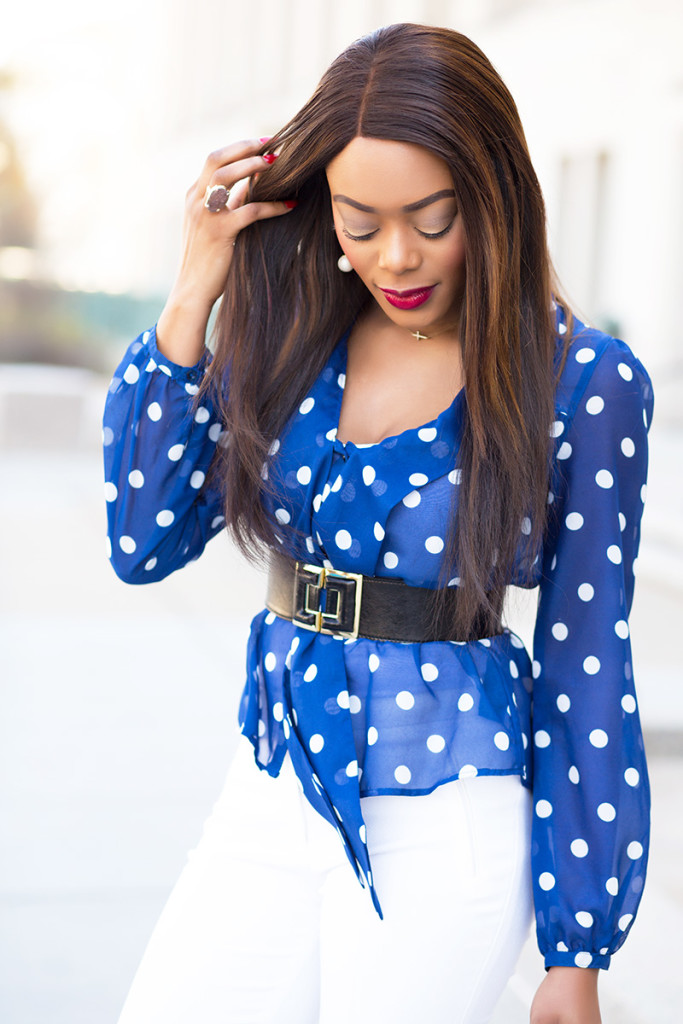 Neutrals are always ideal when a woman is going for a classier approach, and the same goes for prints. Polka dots look very clean and proper when the print is in a tan, navy, black or even white.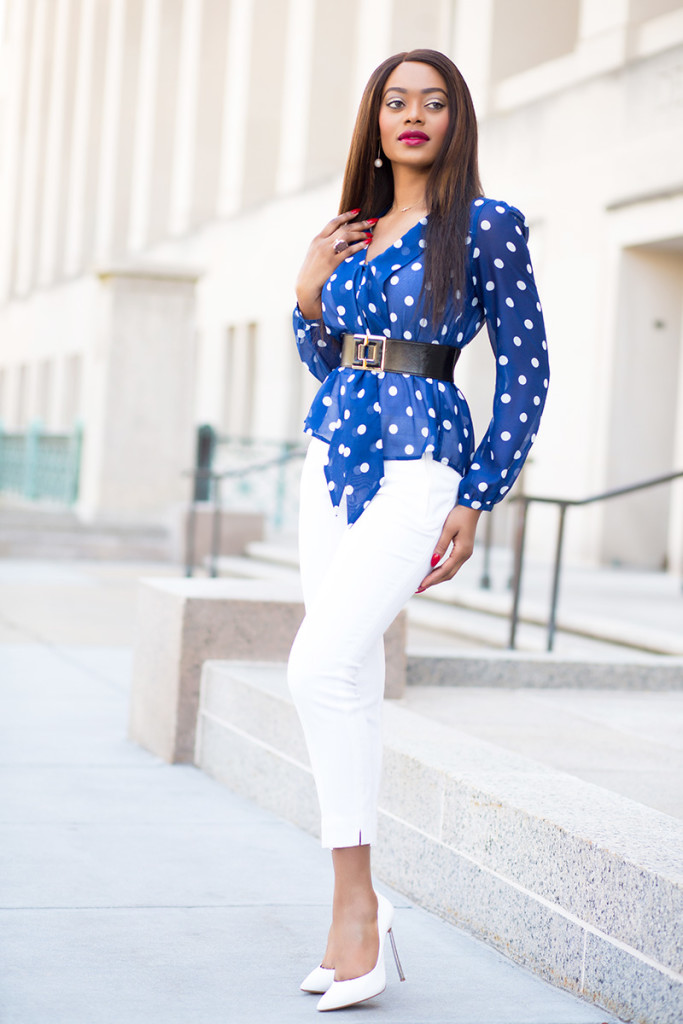 Smaller dots can also be a good idea when you want to keep the look very conservative. For example wear a navy colored sheer blouse with cream colored dots and a pencil skirt, or cropped pants (like I did in the pictures), when heading to a meeting. Not only will you look incredibly classy, but you will really have a sense of style!
While you follow new trends and stay fashionable, take great care of your skin with BrightenMi Cosmetics. It's my secret to radiant and acne-free skin.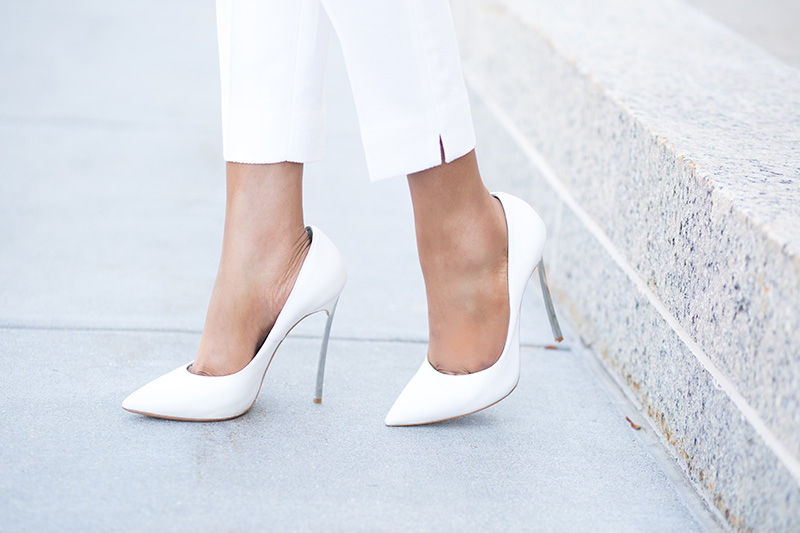 Thanks for stopping by, and see you next time.
xoxo.
Lily.
What I wore:
Make up by me